Semiotics Poster Exhibition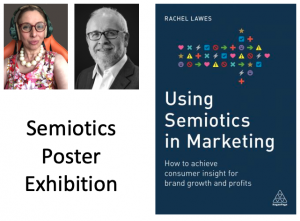 Webinar 24 November 2020
10 am New York (3 pm London)
Poster Exhibition from 24 November 2020
Have you been reading Dr Rachel Lawes' new book 'Using Semiotics in Marketing'? Have you been tackling the exercises in the book? Are you keen to share your project?
Rachel and NewMR are hosting a Poster Exhibition. On 24 November, in a NewMR Webinar hosted by Ray Poynter, Dr Rachel Lawes will review, curate, and highlight interesting examples from the posters submitted.
Want to take part?
First, complete your Semiotics Project.
Create a Poster that describes your project and your findings.
Submit your poster to admin@newmr.org by 23 October.
Sign up to attend our webinar on 24 November, which will be the opening night for our online Exhibition.
The Exhibition will stay open and free after 24 November 2020.
Click here to register for the webinar opening of the Poster Exhibition.
Here are some notes from Rachel on what we are looking for in terms of the posters – extracted from Rachel's post in the LinkedIn group.
"Here's the poster template that Ray showed us earlier. It took me 15 minutes to make on canva.com, which is a free service and lets you design posters, infographics and more. Feel free to use this template for your poster or invent your own!
Your brief: make a poster conveying some key findings from your own semiotic project that you've been working on while reading the book. Completion date is 23 October, then there will be an exhibition with accompanying webinar on 24 November. Go! I'm beyond excited to see your work!"
Here is an example of what your design might look like from Rachel.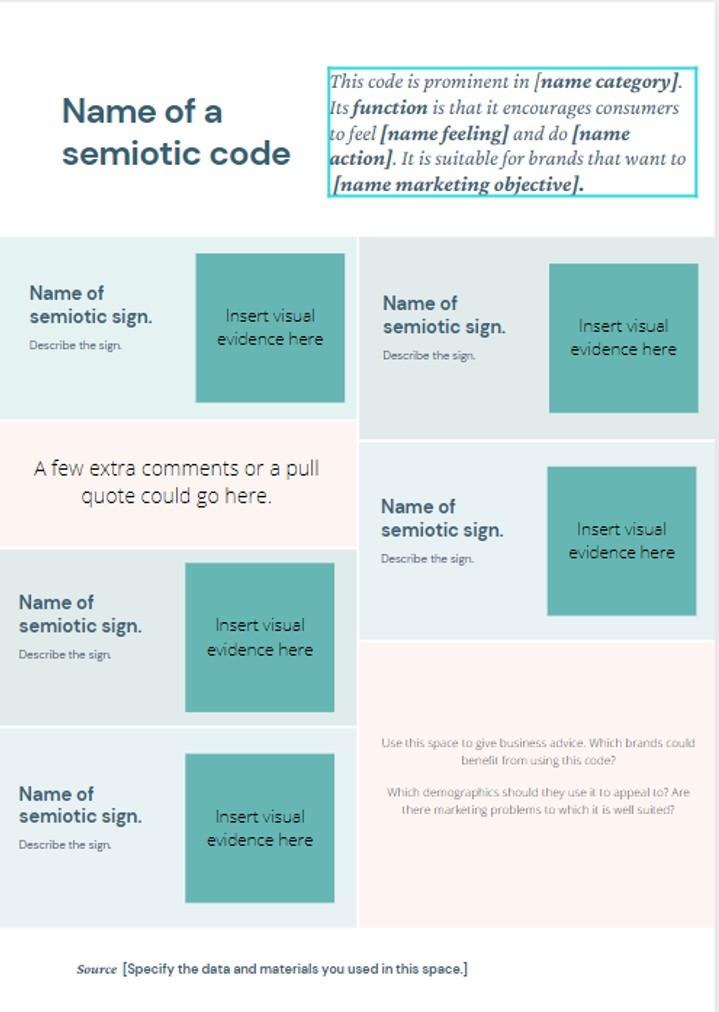 Note, you do NOT have to stick to this layout.
The poster should be submitted as a PDF.
The poster SHOULD be about a research project.
The poster SHOULD NOT be about a research method or program or supplier.