Three ways to humanise your brand and organisation in 2019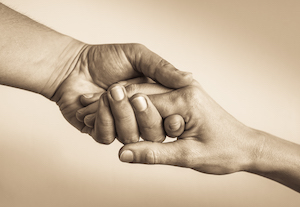 Posted by Ray Poynter, 19 January 2019
---
This year is going to be a major year in the push to make brands and organisations more human. As the world becomes more digital and more automated, the need to make brands and organisations more human grows ever stronger.
Here are three ways to make your brand and/or organisation more human:
Build trust. As Lucy Davison of Keen as Mustard says in 'How can market research companies gain people's trust?' this means: Giving a face to your organisation (use photos, sign articles, have an 'about us' that really says who you are. Conversing with Conviction, make sure to take a position, say what you mean and mean what you say. And, Care for your Customers – give your staff the power to vary things to meet customers needs.
Make EVERYTHING more human. As Stephen Cribbett of Further shows in 'Human business, human brands, human everything', you can't just transform part of your business, it needs to be a root and branch commitment to make the internal face and the external face of the business more human.
Create emotional connections. As Ryan Pugh writes in his Fast Company article 'Why brands need to make 2019 their most human year ever', "Every brand has a community – both online and off – and brands make a strategic error if they only connect with their community's members when there's a problem. Brands need to stay engaged and connected …".
Are you already resolved to make 2019 a more human year for your organisation, brand and product? Do you already have a plan of action? If the answer to either of these is no, I think you need to have a think, refocus, and stat planning on how to be more human.
Learn more about why and how to make your brand more human in this webinar with Stephen Cribbett (author of one of the articles above, sponsor of NewMR, serial entrepreneur and social commentator).
Date: Thursday 24 January
Time: 10am UK time (11am Paris, 5am New York).
It will be recorded, so you can watch it later if the time of the broadcast does not work for you.
To register? Click HERE!