5 key steps to creating a Modern Approach to Market Research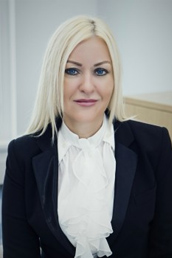 Guest Post by Caroline Frankum, 19 November 2018
---
Today, everything and anything is Digital. It's a way of life that's core to the DNA of what we think, feel, say and do.
With 3.6 billion Global internet users surpassing half the world's population in 2018, digital devices are getting better, faster and cheaper. There are now more mobile phones on the planet than there are TVs, which makes mobile a very powerful enabler of digital content, accounting for 69% of media access and 80% of social media access. Voice searches are also soaring: 2 in 5 say voice activated devices are 'essential' to their lives, and voice activated search has grown at exponential rates (up a whopping +3400% over the last 9 years), and are predicted to represent 50% of all searches by 2020.
No surprise then that brands and businesses who are both increasingly embracing tech to make peoples' lives easier and using digital media to revolutionize global communications in more engaging, personal and meaningful ways are the fastest growing brands in the world.
But the best relationships are also a 2-way street. Good news then that many time-poor consumers want to provide brands their feedback (70% of bloggers talk about brands organically on their blogs, 38% of bloggers post brand or product updates or reviews). Consumers do however expect these sorts of activities to fit into their every-day lives and have all the conveniences a smartphone provides. These expectations are becoming increasingly prevalent amongst all consumers and not just younger generations (reinforced by smartphone app usage increasing double-digits amongst adults aged 45+ in 2017). Get this precious moment of engagement wrong, and the penalties can be severe (mobile ad blocking is increasing 90% year-over-year)
Digital should therefore be seen less as 'a thing' and more of 'a way of doing things' – and market research is no exception to this if you want to access the right data from real people!
This is where a 'modern approach' comes into play. This doesn't mean reinventing the research wheel, it means making real-world modifications that reflect Digital behaviours and match the right permission-based data from the right people to obtain a truer, more holistic, deeper view into who consumers really are.
5 key steps to creating a Modern Approach:
'FRAME' A MODERN SURVEY: i.e. Approaching each question in the right way by:
Being pointed – avoiding repetition and only asking essential questions. Respondent attention span is a finite resource
Creating a narrative – by first and foremost giving respondents a reason/purpose to take part, followed by having a clear beginning, middle and end that makes them feel the survey was a worthwhile investment of their time
Strengthening your question set – creating questions people want to answer – including the tough ones! And not asking leading questions that will get you the data easiest.
Gut check – take the survey yourself. Was it enjoyable? Would you complete it on your mobile?
SEARCH FOR EXISTING ANSWERS: i.e. Does this answer already exist elsewhere?
Search is all about context. 72% of marketers agree that relevancy is the single biggest factor for better SEO, so this principle of 'context being everything' should also be applied to Market Research – especially in a world where time is scarce! Odds are some of your research questions have already been asked, if not by you, by someone else – think how you use Google yourself to get the answers you need! So leveraging collective knowledge with on-demand access to eliminate asking questions that others have already answered can be a powerful initial step in the research process that often gets overlooked – especially when it comes to assessing respondent profiles.
CONNECT THIRD-PARTY DATA: i.e. How can we get more detailed answers?
Never forget that survey respondents have a digital life outside their online panel community e.g. a life as an individual, a consumer, an influencer, a potential buyer. In today's tech and data-driven world, consumers are leaving an ever-increasing digital fingerprint that's creating an ocean sized pool of permission-based third party data, but 2018 saw Data Privacy & compliance become a critical mandate for all businesses. So here are three ways you can compliantly match permission-based data sources to survey data:
By person: via Personal Identifiable Information (PII), such as name, address, postcode, mobile number, email address
By tagging: on a device level, where a cookie is dropped on a computer, or a pixel tag is implemented in an app on a smartphone to track behavior
By device: device ID is of match at a device level and driven by smartphone technology – every Android and iPhone have a Device ID
ACTIVATING RESEARCH SEGMENTS: i.e. How can I extend the value my data by activating it on Digital channels?
Activating research-derived segments through programmatic advertising is a really good way of deriving incremental value from survey-based research investments. Demographic Activation has proved an increasingly popular way of providing CMO's with more personalized ways of connecting and communicating with the right consumers, but activating against attitudes and motivations uncovered through survey research unlocks new and more efficient opportunities for more nuanced, personalized targeting at scale. Simply put, we can now pinpoint a segment of interest through a survey (Segmenting), identify a scaled-up group of consumers online that are likely to be members of this segment (Connecting + Modelling) and then deliver messaging (ads) to these consumers online (Activating).
VALIDATING SEGMENTS: i.e. Is what we are doing working, and how can we optimize?
There is no doubt that in this world of faster, more automated decisions and algorithms, Artificial Intelligence (AI) is becoming an increasingly hot topic for Market Research. But it's also important to remember that outputs are only as good as inputs, and that all data has an expiry date. So if we don't properly validate our data, marketers are at risk of poor messaging, misguided targeting and other sub-optimal decisions that will ultimately decrease efficiency and profit. Passively-collected geolocation data is also often used to create profiles or infer behaviors and interests based on models that make certain assumptions, so these models also need to be based on an accurate view of reality.
This gives us an opportunity to take steps to validate data used for audience targeting and other types of modelled or inferred data. How can we do this? By asking a sample of data subjects about their behaviors and interests relative to their observed geolocation data can help to create better models. First-party, permission-based data provides the 'ground truth' that is needed for accurate model creation and measurement – it really is as simple as it sounds!
Remember, it's no longer enough to satisfy your clients, customers and respondents in this always-on digital world, you must 'delight' them – and that's why a 'Modern' approach is worth its weight in gold!
Data Sources:
Lightspeed
Kantar Brand Z
Mary Meeker 2018 Internet Trend Report
Jupiter
Omnicore
This post was contributed by NewMR sponsor LightSpeed, click here to find out more about LightSpeed.
---
Guest Post by Caroline Frankum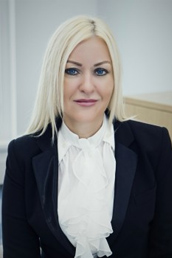 Caroline has more than 24 years of experience in consumer insight, working client-side for 15 years at leading commercial media organisations, including; Classic FM, Five, Jetix (part of Disney) and Sky, followed by seven years in senior roles at a global Market Research Agency. Her holistic experience covers all quantitative, qualitative and business strategy specialisms including; consumer segmentations, customer journeys, continuous CSI, CSR and employee engagement tracking studies, evaluation and optimisation of content, media, advertising and communication strategies, new product development and testing, new channel and content launches, and all areas of brand strategy.
Caroline has a strong passion for helping businesses grow in purposeful and profitable ways, which includes taking a very active interest in supporting, driving and celebrating the social, political and economic achievement of women around the world through great initiatives like WIRE.
---