An awesome way to motivate sales teams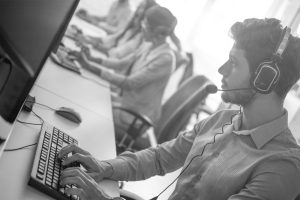 Guest post by Barney Larkin, Further, 24 April 2019
---
We could, just as easily, have called this 'how to create great sales content' but our client, a top 5 US insurer, got so much more from this project. What if you were able to run a research project that helped you motivate your geographically dispersed sales teams, that gave you valuable feedback from the market and which produced superb sales content to boot? Sounds like win-win-win, right?
There's nothing sales people love more than increasing their commission. The tools of their trade are brochures, content and messaging that enable them to get a foot in the door with their target audiences. So, when a large insurance firm asks your sales team for feedback on their collateral, you've got quite some incentive to let them know what the market thinks, because it's going to directly impact how much more business you win from customers.
This was an unusual project because the client wanted to moderate the study themselves. They got first-hand feedback from their sales agents based all over the US market, which allowed them to understand more about their pain points and the local markets. The client utilised our Together online community platform to engage with 59 participants. The project involved tasks, activities and community feedback. It helped galvanise the sales teams whose feedback was overwhelmingly positive: "I love this forum. It really allows the agents to have some control and help us give input into what our customers would like most. It was just right to me. It hasn't taken me too long and I worked on it in between customers, so it hasn't taken me out of my workflow." The sales content facilitated by this research will help keep the insurer relevant to the market it operates in. It has also allowed them to forge and personalise direct relationships with sales teams for future market intelligence purposes.
For more information, click here.