Appreciating Asia Pacific – Part 2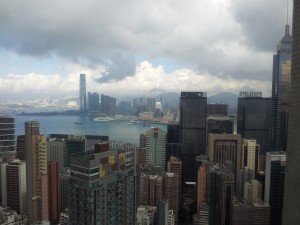 Last week I wrote about my week in Singapore, with Vision Critical and MRMW. This week I exchanged the warmth of Singapore for the distinctly more chilly streets of Hong Kong, Shanghai, and Tokyo.
Monday and Tuesday were spent in Hong Kong, with my Vision Critical colleagues and, one of our key partners in the region, ABN Impact. Monday focused on meetings with clients and prospects and on team training/briefing sessions.
On Tuesday morning ABN Impact put on a great insight community event at the JW Marriott. The speakers included Bashuli Sane from Cathay Pacific and Mike Sherman (ex-SingTel) who wowed the audience when they shared how insight communities were bringing the customer into every aspect of the decision making process – I gave an introduction to communities presention, helping fill in the broader picture of what an insight community is and how they are built, managed, and developed. The market in Hong Kong is quite developed and the Q&A session focused on practical issues, such as recruitment, language (e.g. working in English, simplified Chinese, and traditional Chinese), and incentives.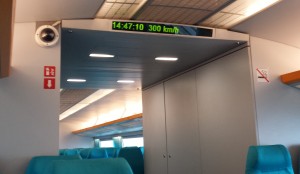 Wednesday morning saw the Vision Critical roadshow in Shanghai, the guests of the Mandarin Oriental, and in the company of three partner agencies (Added Value, WIMI, and Morpace). Communities are at a much earlier stage of development in mainland China and the Q&A focused on how best to create insight communities in such a large, dynamic, and developing market. One of the thrills of the trip was taking the Maglev train out to the airport, travelling at 300 KPH (over 180 mph).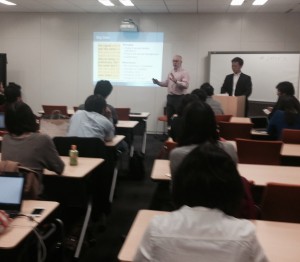 Thursday and Friday saw a shift from China to Japan, with two days spent with Seven Seas, the partner in Tokyo for Vision Critical's technology and services. We managed to squeeze in meetings with personal care brands, communications companies, media companies, social media providers, and automotive companies. Japan is a highly developed but slightly cautious market. A large amount of research is online, short-term MROCs are common, and it seems to me that the time is right for many companies in Japan to reap the sorts of benefits that companies in China, Singapore, New Zealand, and Australia are already experiencing.
The week finished with the 42nd meeting of JMRX, a really fun bunch of Japanese researchers who are committed to exploring new research. MR stands for market research, X for excellence, and J for Japan. This was my third appearance and my theme was a review of the key insight trends – communities, mobile, big data, text analytics, and social media. I was then followed by Noriyuki Ikeda who presented on co-creation, innovation, and social media. The amazing success of JMRX is largely down to the support, energy, and passion of my good friend Shigeru (Shiggy) Kishikawa.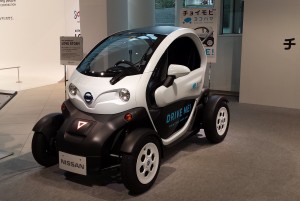 At the end of two weeks, four cities (Singapore, Hong Kong, Shanghai, and Tokyo) I am struck by three key factors:
The energy in this region beats anything I have seen in Europe and North America – things are changing faster here than anywhere else.
Asia is not a country! The differences between all four of the cities I have visited over the last two weeks are immense. These differences are something that researchers need to take into account when tailoring research for each country.
The key to research success in Asia is service, but since different countries have different preferences, the definition of service and expectations about what is included in the basic package needs to vary from country to country – as does the selling and delivery process.
Now I am off to Auckland, Melbourne, and Sydney, which will complete this trip to the APAC region – but I have started planning my next trip, which I think will be a longer trip.