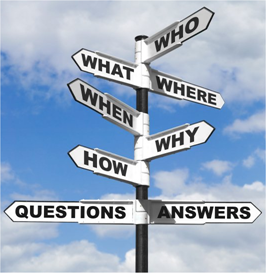 Are you an expert in one or more of the following?
Segmentation
Conjoint Analysis
Social Media Research
Then we are looking to hear from you!
I run a number of workshops, for example in November I am running workshops on Segmentation, Conjoint Analysis for the MRS, and contributing to another on Advanced Quantitative Research. (For information about MRS workshops click here).
One of the most tricky and frequent questions I get asked is "Who is an expert in …?", from people looking for a suppler. I am aware that I tend to go back to the same handful of names, mostly people I have worked with over the years. But this list is small, incomplete, and may not be fair to people who have come on the scene in the last few years.
So, we at NewMR we are going to create an uncurated list of experts on NewMR. By uncurated I mean that we will not be validating the claims – however, we do expect to add a 'Recommended by' aspect to the list once it gets going.
This is an experiment, and we may need to vary things as we go.
Segmentation, Conjoint Analysis, and Social Media Research are going to be our first three topics.So, if you feel you are an expert in one of these three (as an individual or company) please email admin@newmr.org the following nformation:
Field: Segmentation or Conjoint Analysis or Social Media Research*
Name: Which can be a company or person
Contact: A website or an email address that can be published
Location: Where are you based?
Servicing: Locations you serve (which can be the same as Location)
Description: up to 200 words that outline your expertise (please check before sending)
*If you are an expert in two areas, e.g. Segmentation AND Conjoint Analysis, then please send us 2 emails to make our life easier.
If this initiative works, we will look to add other topics and we will look to a recommendation scheme. If it is really successful we may even sell advertising space.
Initially the entries are going to be listed in the order they are received. If the page is getting enough traffic we will look at alternatives, such as ranking them alphabetically and starting each visit on a random first letter, or ranking them by the number of recommendations.
Stop Press!
The Experts page is now live, click here to visit it.