Celebrating International Women's Day 2018 with NewMR & WIRe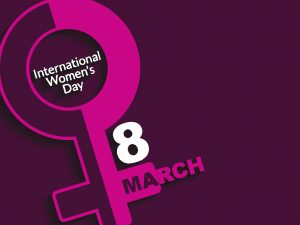 Post by Sue York, 2 March, 2018
NewMR & Women in Research (WIRe) & Annie Pettit (@LoveStats) are joining forces in 2018 to promote the celebration of International Women's Day on 8 March.
Inspired by the International Women's Day theme #PressforProgress – NewMR and WIRe are launching a joint campaign to celebrate the contributions and achievements of women in market research and insights. We would like to highlight those who are pressing for progress either by championing the cause of gender parity in research or through the efforts and achievements of women.


We hope that the campaign shines a light on all women who are pressing for progress in their own ways, particularly those whose efforts are not in the public eye.

So, on International Women's Day we are asking you to think about the women you know who make the market research and insights industry a better place through their contributions and efforts.
Tag a colleague, client, friend or connection who you think deserves recognition on Twitter (and remember to add #NewMR, #mrx, #PressforProgress, #WIREHeroes) on 8 March and let's celebrate together what we do each and every day and how great that is!