Courses and Workshop with NewMR – 2018
Posted by NewMR, 17 October, 2018
---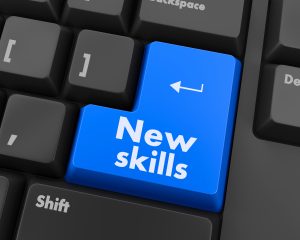 Sue York and Ray Poynter are widely involved in a wide range of training initiatives and consultancy, with NewMR and a variety of organisations including trade bodies, client-side companies and research suppliers. In this post, we highlight some of the courses we are currently offering to your company or organisation.
Using Social Media to Build Your Brand
Australian-based Sue York, who is one of the most connected insights professionals in the APAC region (see here and here), will show you how you can use Twitter and LinkedIn to build your brand. The workshop covers: Creating an impactful and memorable profile; How to find the relevant discourses; Finding your voice; and, using tools to increase the impact and reduce the workload.
The workshop can be delivered as a half or full-day session at your offices (in Australia or within the APAC region), as a series of online lectures, as an e-learning course, or as consultancy.
For more information about this course, or to find out about availability and costs, email admin@newmr.org.
Five Courses for Insight Professionals
UK-based Ray Poynter, has selected the five courses/workshops that are currently the most requested:
Find and Communicate the Story in the Data. We all know that storytelling is important, but how do you find the story in the data? This course focuses on how to find the story and how to communicate it. When delivered as a half-day course the focus is on story finding or story communicating, the full-day and two-day options cover both story finding and communicating.
Trends in Market Research and Insights. This session is best delivered as a workshop, where Ray presents trends information and the audience challenge their assumptions and plans. When the two-day option is selected, we would suggest not making them adjacent days, to allow the team to spend time processing the trends information and re-working their plans and suggestions before the second day.
Cross-Cultural Presenting in Asia Pacific. This workshop is designed for people working across borders in the Asia Pacific region (especially Westerners presenting to Asian audiences, and locals presenting to Westerners). This course has been developed from the popular course Ray has co-led at ESOMAR events with such accomplished partners as Tomoko Yoshida, Sami Wong and Dangjaithawin (Orm) Anantachai. This course tends to be a half-day course, unless you want time to prepare and practice your own presentations, in which case the full-day and two-day options are best.
The Principles of Modern Market Research. With the rise of DIY and self-serve research tools, there are a growing number of people who have the opportunity to conduct research but have not had the benefit of a grounding in the fundamental principles of research. This course looks at issues such as questionnaire design, choosing a sample, discussion guides, and the principles of analysis.
An Introduction to Advanced Analytics. In this course, Ray Poynter introduces topics such as Regression, Factor Analysis, Segmentation and Conjoint Analysis. The aim of the course is to explain how to match advanced techniques to different business needs. This course is not a 'how to' course, it is a 'what to' course.
For more information about these courses, or to find out about availability and costs, email admin@newmr.org.
Alternative funding models
Whilst the most common way for these courses to be organised is through them simply being commissioned by an organisation (e.g. for their staff, clients, or members) there are alternatives. The most common alternative is where somebody (or organisation) sells tickets to a training session or workshop. Please email admin@newmr.org if you would like to discuss these options further.