Effective market disruption requires laser sharp human insight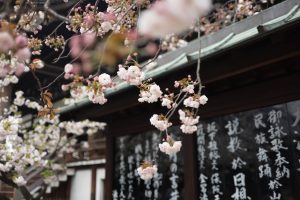 Guest post by Barney Larkin, Further, 16 October 2019
---
Just look at how the magnificent 'Cherry Blossoms' of Japanese rugby have taken the Rugby World Cup by storm. They're not the biggest team, so they have to rely on speed, agility and a game plan that seeks not to confront but to outflank their larger more traditional rivals, who have been sluggish in their response. The result? Japan have secured a much-deserved quarter final place and rugby has got a much-needed shot in the arm.
To give this rather obvious sector and disruptive brand related analogy more colour, consider the recent rise-and-rise of insure-tech brands such as Waggel and VouchForMe. The insurance sector has some major players who have been slow to respond to market conditions, changing culture and customer demand. By combining technology, and a laser like attention to customer needs, disruptors are able to deliver value where their larger, well-established counterparts either 'can't' or 'won't'. Also, they've successfully targeted a tech savvy younger generation who demand both instant utility as well as great UX and a certain level of customer responsiveness from the brands they let into their lives.
Take Waggel for example, they're a team of experienced insurers, technologists and pet lovers who think pet insurance sucks, so they're changing it. With policy transparency, clear pricing and an enriching digital community at the heart of their offering, they're disrupting this niche market one tail wag at a time. For Waggel, it's vital to be able to empathise with their mainly millennial target audience. They wanted to understand the customer journey in detail, from purchase consideration through to the six-month ownership stage. We developed four detailed personas that they could 'live' the journey through.
There's more on the Waggel project here.
Similarly, VouchForMe are shaking up the insurance model by capitalising on peer-to-peer trust to underwrite insurance risk. Their innovative blockchain product and novel approach harnesses the power of social connections and has the potential to rewrite the consumer insurance model. VouchForMe wanted to test their proposition in the UK. We designed activities that surfaced people's complex attitudes towards trust, risk, friendship and family – and how these intersect with attitudes to money. They needed to change their proposition for the UK market and were able to deliver the human insight they needed to go forward with confidence.
There's more on the VouchForMe project here.