Meeting of ESOMAR Council 4 March 2021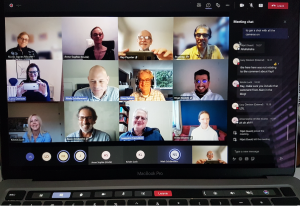 Posted by Ray Poynter, 5 March 2021
---
Meeting of ESOMAR Council 4 March 2021
Present
Council Members: President Joaquim Bretcha, Kristin Luck, Nikki Lavoie, Lucy Davison, Anne-Sophie Damelincourt, Alain Mizrahi, Niels Schillewaert, BV Pradeep, Nijat Mammadbayli, Umesh Kumar and me.
ESOMAR Officers: Finn Raben (Director General) and Marie-Agnès Mourot de Lathyle (Chief Finance and Operating Officer).
Apologies
There was 100% attendance 
Well, this was the last Council meeting of the current team, and the elections for the new Council are underway. Please vote, I think the range of candidates is perhaps the best ever! This also means that this was my last meeting as a member of Council, having served my term of office.
Finance and Membership
We discussed the membership survey and the initial finance report. The revenue for 2021 is in line with (or ahead of) the Budget for 2021 – but it is very early days.
Value Proposition – Working Group
This group is looking at ESOMAR's value proposition – this will be addressed by the new Council.
The Elections
Voting is taking place (voting will close on 12 March) and the results should be known w/c 15 March (all being well). There will be a handover meeting between the old Council and the incoming Council – to hand over projects and information. One of the key issues will be who will look after liaising with the reps, building on the great work that Lucy Davison has done during the current Council. Another key task will be to move the diversity agenda forward.
Signing off
As I mentioned above, this was my last meeting, and this will be my last feedback report. It has been an honour to be an elected member Council. The last two- and a-bit years have thrown up a lot of challenges, in particular the COVID-19 pandemic. However, I have been impressed by the way the Council members have gelled as a group and grown closer over the time (as opposed to splintering or increasing stress). Whilst everyone did a great job, I will single out Joaquim Bretcha who as President (and with his mantra of building bridges) set the tone for the whole Council.