Further deliver the social proof for insurance products linked to 'trust'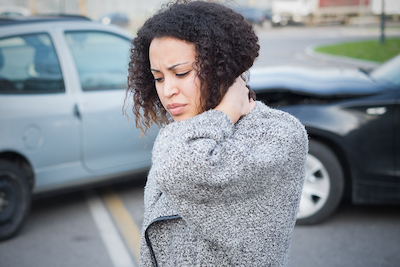 Guest post by Barney Larkin, Further, 18 February 2019
---
Would your family and friends be prepared to stake their money on you being a good driver? VouchForMe think they would, in fact, they're banking on digitalising the trust between friends and family and turning it into something valuable. VouchForMe is the 'Insuretech' startup behind a disruptive blockchain-based technology app that lets people leverage their personal connections in order to reduce their car insurance excess. Their concept is set to challenge an industry that's crying out for innovation and a more human approach.
Lučka Čokl Preis, CMO of VouchForMe explains "We knew that VouchForMe's blockchain product and social proof-based concepts were right for the UK market. The idea got a lot of traction with the blockchain and business community as well. But when we started designing and creating our go-to-market strategy we realised we needed to test our assumptions from the stand-point of UK consumers. Is our value proposition clear? Are we really aiming at the right audience? We were seeking a local UK research partner that would support us to find out what we needed to know. Further were a perfect fit."
VouchForMe wanted to understand the UK insurance market from a cultural perspective, testing concepts as well as getting to grips with the problems and potential solutions that its product could address. For example, it's well documented that young people often find themselves in a position where car insurance premiums become unaffordable, even unattainable.
Would a friend or relative be prepared to underwrite their driving with trust, in order to reduce premiums? We unearthed attitudes towards the proposition that enabled VouchForMe to decide how they'd need to tailor their product and services to the UK market.
For more on the qualitative online research behind the insight click here.