Are you a buyer or user of Insights and Research? We are asking for your help!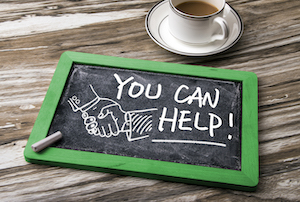 Posted by Ray Poynter, 27 April 2021
---
NewMR has partnered with over 20 other organizations to update the client benchmark we created last year. If you are a buyer or user of research you can help ensure the benchmark is as useful as possible by taking this short survey (the median completion length is just under 7 minutes).
Everybody who takes the survey will get a copy of the main report.
This is the second wave of the Client Survey, the first wave was run in 2020. You can access a copy of the 2020 results by clicking here. One interesting finding from the 2020 study was the importance of data ethics, confidentiality and protection. Indeed, of the options presented last year, data/big data accounted for the top three positions – as shown in the image below.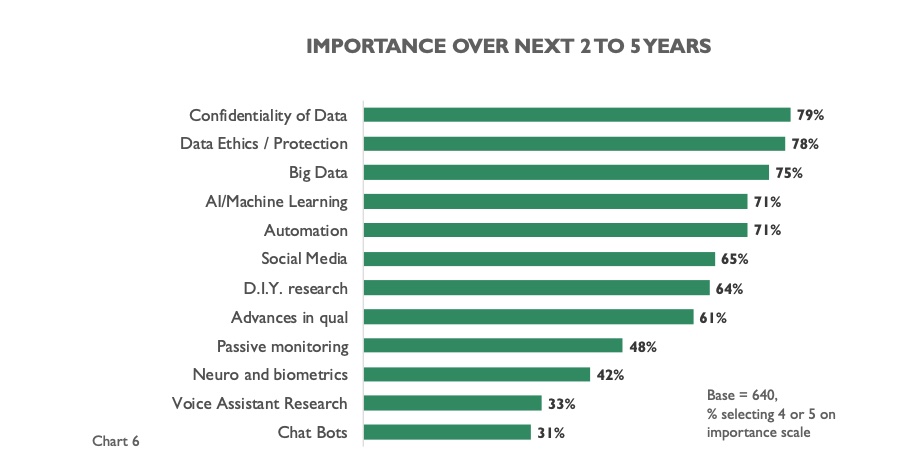 The 2021 study repeats some key measures from 2020 and adds a couple of new questions. Please help make the 2021 benchmark as useful as possible by taking this short survey.
This study is being conducted in partnership with ABEP (Brazil), AEDEMO (Spain), AIM (Chile), AIMRO (Ireland), ARF (USA), ASSIRM (Italy), CEIM (Argentina), CEISMU(Uruguay), CRIC (Canada), CUBE (Belgium), Insight Management Academy (UK), Insights Association (USA), JMRA (Japan), MOA (Netherlands), MRS (UK), OFBOR (Poland), PTBRiO (Poland), PUMa (Germany), QRCA (USA), Quirks (USA), RANZ (New Zealand), SAIMO (Argentina), SORMA (Romania), The Research Society (Australia), Confirmit, NewMR and Infotools.