May roundup of NewMR News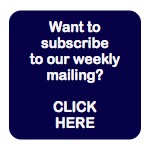 Here is our May round up of NewMR news, containing links to some great blogs and upcoming news.
NewMR Survey on Global MR and NewMR: We've started a programme of looking into a range of issues related to the changing and evolving of market research. Please take our survey via this link.
This survey looks at which countries people want to hear more about, where they want see more speakers from, and looks at some attitudes towards change and quality. So, please do take the survey, it only takes about three minutes, and we'll be sharing the results. Indeed, you can see the results by clicking here.
Blogs Worth a Read: We like to share the posts that we think are worth a read:
What Star Wars can teach your company about customer engagement – Kelvin Claveria was first out of the gates to turn the recently announced trailer for a new Star Wars movie into a useful and eye-catching post – Click here
Can Market Research Make Big Data More Human? – Colin Strong, one of MR's leading voices on Big Data, gives a great update on Big Data and what MR can add –  Click here
7 More Women Shaping MR's Future – This posts builds on an earlier one by Sinead Hasson which listed 7 women who have been and are shaping the future of MR. The posts adds another 7 and is followed by other people adding other great names – Click here
Love your Freeloaders, Love your Fans – Nicholas Lovell gives a great TEDx presentation on the ideas from his book called The Curve – it will change the way you think about markets, and consequently MR – Click here
The Top 10 Most Innovative Supplier Companies in Market Research (GRIT Spring 2015 Sneak Peek) – Lenny Murphy shares the top ten most innovative MR suppliers. The number one position is with BrainJuicer for the fourth year in a row. One interesting question to ask is why are there are no USA companies in the top 6 and why are 5 of the top 6 from Europe? – Click here
Upcoming Events
Measuring Not Counting – Webinar, 15 May (11am London time), Fran Cassidy explains how to measure the ROI of social media campaigns, drawing on the #IPASOCIALWORKS case studies, looking at examples such as O2, IKEA, Philippines Tourist Board, and the New Zealand bank ASB. Fran will also cover the recently published Guide to evaluating social media campaigns – produced by a joint group that included advertisers, marketers, researchers, Facebook, and Twitter. Click here to register
Social Media Research in 2015 – Webinar, 28 May (2pm Sydney time), Ray Poynter provides an update on how social media research is being used, how it is making the transition from new arrival to core technique, and how it is integrating with traditional fields such as brand tracking and new fields such as big data. Click here to register 
How to measure the ROI of campaigns – Webinar, 15 July. Celina Burnett looks at how campaigns can be measured, including the use of techniques such as market mix modelling. For more information click here.
Social Media Research – Collaborative Project. GreenBook and NewMR have teamed up to explore and highlight the benefits of social media research. Read about it by clicking here.
Could you be a NewMR Sponsor?
NewMR is supported by sponsors, so we'd like to say thanks to them and to encourage you to visit their websites and find out more about them.
If you'd like to be a sponsor, drop us an email and we'll send you the information pack.
Corporate Sponsors
L & E Research – Recruiting is Our Passion – http://www.leresearch.com

Dub – Online and Mobile Qual – http://dubishere.com

RIWI – Completes the Global Data Picture – http://riwi.com

MESH – The Experience Agency – http://meshexperience.com

Kinesis – Market research software – http://www.kinesissurvey.com
Media Partners and Supporters
GreenBook – http://www.greenbookblog.org

Schlesinger Associates – http://www.schlesingerassociates.com

Keen as Mustard – http://www.mustardmarketing.com