As a service to startups, NewMR has offered to post a single announcement from new startups to help people hear about them. You can read more about the scheme here. The post below was written by the company. NewMR does not endorse or recommend any of these New Face posts, not can we vouch for the accuracy.
---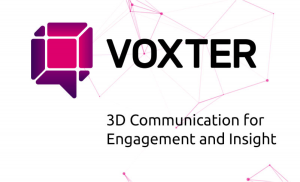 Get everyone's views with Voxter, the new large scale online qual tool for research and engagement
"Great qualitative insights backed by rich quantitative data"
Voxter is a unique new tool for market research. Voxter allows for large groups (typically several hundred strong) to engage in anonymous and gamified deliberation, while in real-time, quantitative data is generated in the backend. It is ideal for consultations, engaging a large set of consumers, employees, or stakeholders.
"Imagine all your people in one big focus group"
Voxter is easy to use. People are invited to join in via links, such as those used by many online survey providers. Participants can spend as much time as they like in the conversation, which is fun and engaging, and they can come in and out to check up on how others have responded. The discussion is moderated by the software, which also offers easy ways to manually intervene and moderate the process.
"The dynamism of social media but in a controlled environment"
In the back-end, the data generated is analyzed by a sophisticated algorithm which is based on a new methodology developed by an Economist from the London School of Economics called Quantitative Deliberative Research (see http://www.voxter.co.uk/blog-high-impact). The data can be analyzed in real time which allows you to step in if you see that some questions are still unanswered.
"A flexible and responsive service"
We offer full-service research, or we can give you the data for your team to analyse. We can consult on communication and panel recruitment. The software can be white-labelled, localised, and configured in many ways to give the right branding, tone of voice, and experience for your participants.
"How Voxter was Born (Telegraph Business)"
 Contact Information:
www.voxter.co.uk  info@voxter.co.uk  @voxteruk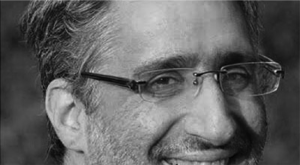 Co-Founder Bios:
Ronny Razin is a Professor of Economics (Princeton PhD) at the London School of Economics. Ronny's research focuses on models of group deliberation and decision making and informed the idea and design for Voxter. Ronny brings to the team the scientific underpinning of the platform, and data analysis.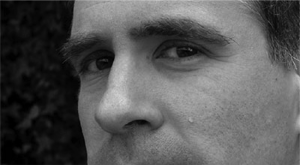 Piers Aitman has 20 years' expertise and experience in the design industry, from managing projects, to design for print and digital media, to frontend and back end coding. Piers supervises the software team, and is the lead project manager.