NewMR Update – All about social media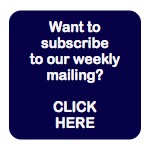 This post is an online version of the NewMR mailing from w/c 26 April – plus some extra nuggets.
This week our NewMR mailing is focusing on social media, including upcoming events and social media resources.
But first a couple of announcements:
The recording of Mark Earls' webinar is available from our Play Again page, see

http://bit.ly/NewMR_61

We have started a series of blog posts in conjunction with companies supporting NewMR and the first one "What's special about MESH" is available at

http://bit.ly/NewMR_71
Social Media
This week we are focusing on social media, covering a range of events and resources.
Upcoming Events
In terms of upcoming events, NewMR has three events focusing on social media:
Measuring Not Counting – Webinar, 15 May (11am London time), Fran Cassidy explains how to measure the ROI of social media campaigns, drawing on the #IPASOCIALWORKS case studies, looking at examples such as O2, IKEA, Philippines Tourist Board, and the New Zealand bank ASB. Fran will also cover the recently published Guide to evaluating social media campaigns – produced by a joint group that included advertisers, marketers, researchers, Facebook, and Twitter. Click here to register

http://bit.ly/NewMR_72

Social Media Research in 2015 – Webinar, 28 May (2pm Sydney time), Ray Poynter provides an update on how social media research is being used, how it is making the transition from new arrival to core technique, and how it is integrating with traditional fields such as brand tracking and new fields such as big data. Click here to register

http://bit.ly/NewMR_73

Social Media Research – Collaborative Project. GreenBook and NewMR have teamed up to explore and highlight the benefits of social media research. Companies that have signed up so far include:

TNS

CultrDig

Mass Cognition

Bakamo Social

Connect 4 Marketing

MMR International

Interact RDT

Susan Bell Research

Affinio
If your company would like to join the project, check the project description at http://bit.ly/NewMR_SMR02 and email us to let us know you are in.
Resources
In this section is a collection of resources that you might find useful:
The Handbook of Online and Social Media Research – the leading textbook in the area of social media research, written by Ray Poynter

http://bit.ly/NewMR_74

Conversations Matter More Than Numbers (Social Media Analytics) – Recording of a webinar by Preriit Souda from TNS

http://bit.ly/NewMR_75

The Listen Lady – An illustration of social media research using story telling, by global thought leader Annie Pettit

http://bit.ly/NewMR_76

#IPASocialWorks – A great collection of peer-reviewed evaluations of social media campaigns, blogs, and the Guide to Measuring not Counting

http://bit.ly/NewMR_78

Lessons from Automating Social Media Monitoring – blog post from Jeffrey Henning

http://bit.ly/NewMR_80

Conclusive Proof That Social Media Data Predict Sales…Now What? – blog post from Joel Rubinson

http://bit.ly/NewMR_79

Social Networking Fact Sheet – a great collection of information from the Pew Research Center

http://bit.ly/NewMR_81

The Digital Metrics Field Guide – Stephen Rappaport's invaluable book tabulating the key metrics used to evaluate and manage social media

http://bit.ly/NewMR_82

G2 Crowd Comparison of Social Media Monitoring Tools – the link takes you to some free and interesting information, but the full report costs money

http://bit.ly/NewMR_83

 Meeting Participants on Their Own Turf – a recording of Maya Middlemiss' presentation on recruiting qualitative participants via social media http://bit.ly/NewMR_85
Could you be a NewMR Sponsor?
NewMR is supported by sponsors, so we'd like to say thanks to them and to encourage you to visit their websites and find out more about them.
If you'd like to be a sponsor, drop us an email and we'll send you the information pack.
Corporate Sponsors
Media Partners and Supporters