Presidential Reflections – Dan Foreman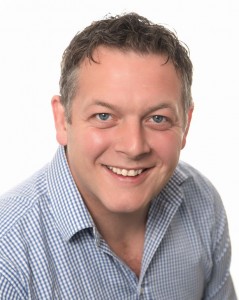 It's that exciting time of the year again – ESOMAR Congress is on its way and the team at ESOMAR HQ are hard at work making sure the 67th annual ESOMAR Congress will once again provide the very best in content and business opportunities.
As ESOMAR President, for me Congress is a highlight, not only because of the opportunity to meet and greet researchers and clients from all over the globe. Congress is the highpoint of our industry's event calendar and offers the perfect platform for bringing the ESOMAR community together by holding the Annual Global Meeting (AGM). During the AGM, we report on the successes of the organisation, hear feedback from our members, and vote on any important changes to the Society.
This will be my last AGM as ESOMAR President. And even though it is tinged with sadness in that respect, I am looking forward to communicating the great advances ESOMAR has made throughout the year.
And here are some of the biggest updates… ESOMAR Corporate membership continues to grow steadily, and while I am writing this post we have 282 organisations that have joined the ESOMAR community. It has been a great pleasure to welcome companies such as GfK, Tetra Pak, Hall & Partners, Kadence International, Electrolux, Confirmit, and of course many more, into the fold of Corporate Membership. Now, more than ever, it's vital that we, as a profession, can be represented as a single united voice to legislators and lawmakers around the world. Corporate Membership is a key element in ensuring the industry can carry on self-regulating, always pushing to do the very best work with a strong commitment to ethical practice.
The ESOMAR Foundation also continues its successful journey. For those unaware, the ESOMAR Foundation was set up in October last year with the aim of channelling the strength and resources of the market research industry towards social good. Its projects aim at helping local charities and supporting researchers in need, local education initiatives, and research for the non-profit sector. In its first 12 months, the Foundation has provided over €60,000 to local charities. This year we have also launched a training programme in Myanmar to help deal with the lack of training opportunities in the county. I urge you to find out more about this wonderful initiative and how you can help by visiting the ESOMAR Foundation site.
ESOMAR and our fellow market research associations all have similar mandates, despite sometimes wording them differently. We all strive for promoting and supporting the industry, determined for it to be as strong as it can be. That's why for ESOMAR it is incredibly important to reinforce and maintain strong relationships with associations across the globe. In the past 12 months, we have had the opportunity to present global updates at local association meetings in Australia, Japan and Korea, sponsor events in Thailand and Singapore, and hold joint events in Bulgaria, Belgium, Spain and Finland.
Working closely with local associations helps us better understand the needs of researchers in those regions. Combined with a greater use of live streaming ESOMAR events, we are now also able to share knowledge and important industry discussions to more professionals than ever before, regardless of location and circumstance.
Last but not least, one of the most important aspects of this year's AGM will be the announcement of nominations for the ESOMAR Council and Presidential elections. Serving as President for an organisation with such rich heritage has been an honour. My fellow council members and I have been give an unique opportunity to assist the association in its good work, and influence the future of our industry by shaping the strategic direction of the Society. My term has also provided me with an insight into the breadth, depth and range of the activities ESOMAR conducts daily and the opportunity to contribute to business, philosophical and social debates both inside and outside the industry. So although my term is ending, I am looking forward to continuing the work and supporting the new President as the ex-officio Council member.
And so, the old guard must make way for new blood. I hope I'll see some of the younger generation of researchers and research clients apply for nomination this year. In my travels over the last two years I've been staggered and delighted at the passion and integrity of the younger generation of this profession. Having a representative and diverse ESOMAR Council can only be an asset to the industry.
If you decided that running for Council wasn't for you, then please don't forget to vote In October. ESOMAR is only as strong as the Council and the members that vote for them. So make sure you engage with the nominees, ask them questions, understand what they can do for you and the industry as a whole. Every vote strengthens the organisation and, consequentially, our profession.
If you are at Congress this year, don't be shy, come say hello to any of us at the Council or any of the ESOMAR team and give us your opinions on ESOMAR, the Congress, or your thoughts in general on the industry. If you are unable to attend, then please also feel free to e-mail me directly at d.foreman@council.esomar.org.
---