Radio NewMR – Kajoli Tankha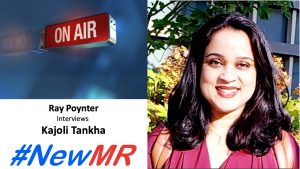 Posted by Ray Poynter, 23 March 2022
---
Ray Poynter chats with Kajoli Tankha, Senior Director, Consumer Product, Retail and Growth Research at Microsoft about 'managing a research team in a hybrid world'.
List to the podcast via the link below, or via
Kajoli Tankha, Senior Director, Microsoft, has worked in insights for more than two decades. Kajoli has both Client and agency side experience working with brands like Revlon, Unilever, General Motors, Gillette, Coca Cola, and Bush's Baked Beans. Kajoli currently leads Microsoft's consumer product research team, which focuses on Microsoft 365, Search, Teams, Windows, and Surface. Her team produces groundbreaking insights to create and market products and features. Her team also leads retail insights.