The State of the Global MR Industry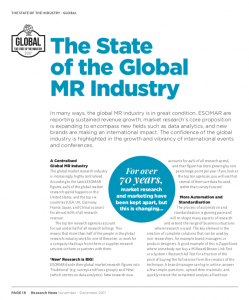 AMSRS (The Australian Market & Social Research Society) has just published an article from Ray Poynter in its members' magazine, Research News. In the article, Ray sets out his perception of the global picture for market research.
If you are not a member of AMSRS and would like to read the articles, click here.
Perhaps you would like to add your views, why not add them as a comment to this page?