Two Scholarships on Offer for the QRCA Annual Conference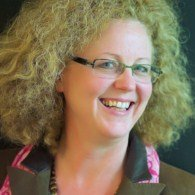 Guest Post by Ilka Kuhagen, Co-founder of Think Global Qualitative and founder of IKM, see her LinkedIn profile by clicking here.
---
The QRCA Global Outreach Scholarship is a wonderful opportunity for qualitative researchers outside the US, UK and Canada to experience a QRCA annual conference. One Scholarship is awarded to a qualitative researcher in the early stages of their career, while the second is for a more senior practitioner who is well established in the industry.
This year's recipients will have the opportunity to come to New Orleans from 15-17th October 2014.
QRCA is currently seeking candidates for two 2014 Global Outreach Scholarships:
The Foundation Scholarship is awarded to a qualitative researcher who is relatively new to qualitative research, but is already establishing a career path in this field. For instance, they should have developed some experience of moderating group discussions and IDI's and of analysing the results.
The Advanced Scholarship is intended for a qualitative researcher who is already well established in their career, but wants to expand and deepen their knowledge of methods and techniques, and to maximize the value of the projects that they plan and execute for their clients.
The Scholarships cover the cost of conference registration (valued at up to US$1,425) and offer up to US$1,000 to cover travel expenses to the conference. QRCA's Annual Conference provides exposure to the latest in qualitative thinking and techniques, and is an invaluable opportunity for international qualitative researchers to extend their network of contacts around the world. In addition the recipients are given free QRCA membership for the remainder of 2014 if they are not already members.
Full information about the Scholarships, including specific details about the qualifying criteria and application process, is available at www.qrca.org or can be obtained from Darrin Hubbard at assistantexdir@qrca.org. The closing date for applications is Friday 30 May 2013.
Full information is available on QRCA's website at www.qrca.org – The form to apply can be downloaded by clicking here.
On the website you can also watch the video (short version or in full length) with the two winners from 2013 by clicking here.