Do you want to present at a #NewMR Webinar?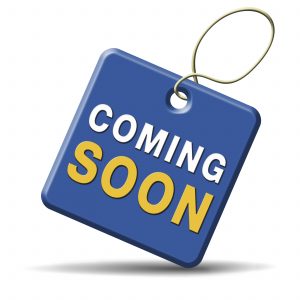 Posted by Ray Poynter, 1 May 2019
---
NewMR is creating an exciting and innovative range of virtual events in 2019 and we are inviting you to take part.
We are inviting you to send us suggestions and submissions around the following topics and approaches – but we are open to other ideas:
How To … Are you an expert? Do you want to share 30 minutes of advice on topics such as 'How to design a questionnaire?', 'How to edit videos?', 'How to create an infographic?', 'How to use AI?', 'How to write an RFQ?', 'How to get started with R?', or 'How to integrate complex data streams?' These sessions should NOT be sales pitches for your software or consultancy. If the first one is popular, we would be open to broadcasting further webinars on the same topic with you. Here is an example of a 'How to …' webinar by Ray Poynter "How to Use Comparisons to Find & Tell Stories in the Data".
Case Studies … Do you have a great case study that you would like to share? We are happy for the case study to have been published elsewhere, but it must include a) who the client was, b) why the solution was chosen, c) why the solution worked or did not work, d) recommendations for other people thinking of using a similar solution or approach. Here is an example of a case study, in this case how global telecom giant Orange improved the curation of its insights, "A Colourful Transformation: How a dynamic and interactive approach to sharing customer insights is helping Orange keep the customer at the heart of its most important decisions".
Client Interviews … Ray Poynter is creating a series of podcasts with end clients about the state of insights today and the future of insights. Check out a recent podcast with Unilever's BV Pradeep. If you are an end-client (senior or junior) and would like to take part in an interview with Ray Poynter, please get in touch with us.
5-minute Opinions … Do you have a point of view you want to share? We are going to be pairing our future webinars with 5-minute opinion pieces, where people share their observations, views, suggestions with the audience. We are particularly looking for people who have not spoken at a previous NewMR event. Here is an example of an opinion piece by Jeroen Spetter "The magical power of play".
Sponsored Showcases … Do you want to showcase a product or service that your company is offering? We also host sponsored sessions, contact us if you or your company is interested. Here is an example sponsored showcase webinar from Conjoint.ly's Nik Samoylov "Automated solutions for product and pricing research".
Sponsored Studies … NewMR are experts at conducting studies that highlight new techniques or approaches, especially where the audience comprises insight professionals. If you would like to create a sponsored study, with the results being delivered in a joint NewMR/sponsor webinar, please get in touch with us.
How do NewMR Webinars Work?
Most of the webinars in the rest of 2019 will consist of a single main presentation and a 5-minute opinion piece. NewMR use the Zoom platform and we record the webinar with you in advance (which must be completed at least a week before the broadcast date). On the day of the event we will schedule one or more broadcast times and invite you to attend live to handle the Q&A.
After the broadcast we will post links to the recording and the slides (in PDF format) on the NewMR website. You are free to share the links to the recordings or slides, or to use them in any way you see fit.
What does it cost to present?
For most of the options above it only costs you your time and effort. If you want to engage us for a Sponsored Showcase or a Sponsored Study, then there will be a charge.
How is a recording created?
As we are using Zoom, all you need is a quiet room, a good internet connection, and a headset. The recording process needs to be completed one week before the broadcast date. We will need a brief bio and a photo.
Can I brand my slides?
If you have paid for a sponsored slot, yes. However, for most of our formats you are only allowed to brand the first and last slides.
Who attends NewMR Events?
Well that depends on what the event is and what time of day it is broadcast. If it is broadcast at 10am London time, there will be few live listeners from North America. If it is broadcast at 10am New York time there will be Europeans and people from the East Coast of the USA, but few people who live near the Pacific Ocean.
However, in general, for a typical webinar we find that about 150 people register for it, about 50 attend live and about 100 people access the slides and about 100 access the recording. The numbers are occasionally much higher.
Here is a very recent example: 'Creating Better Reports', broadcast 30 April 2019, broadcast at 10am London and 5pm New York.
Total Registrations 338 (179 & 159)
Live attendees 118 (60 & 58)
USA – 34%
UK – 18%
Canada – 7%
India – 6%
Australia – 3%
Netherlands – 3%
Client – 13%
Agency – 70%
Suppliers – 10%
Do I get an attendee list?
The short answer is no. In these GDPR times even NewMR only gets a list of those who explicitly opt in to be added to the NewMR mailing list. Our sponsors get a list of the people who opt in to sharing their contact information (about one-third of attendees). If you have commissioned a sponsored event, then you will get the contact information for those people who have opted in to share their information.
What are my chances of being chosen?
Over the last few years we have been able to find spaces for about 30% of the people who have asked to speak. The main reasons people are not successful are: somebody else has been chosen to speak on a similar topic, your synopsis is not very clear, you have spoken recently at a NewMR event, your pitch is too commercial for a non-sponsored session, or the topic you have chosen is not one we are focusing on this year.
How do I submit an Idea or Request to Speak?
If you have an idea, suggestion or a request to speak then email us at admin@NewMR.org. Please set the subject of your email as 'Request to Speak', and tell us:
Whether your proposed session is a 'How to …', 'Case Study', 'Client Interview', '5-minute opinion', or a sponsored session.
Tell us the suggested title and describe what you would like to present in about 100 words.
Tell us a bit about you, and in particular which country you are based in to help us schedule times of day.
If you would like to discuss a Sponsored Showcase or a Sponsored Study then email us at admin@newmr.org