We Love Starting a Conversation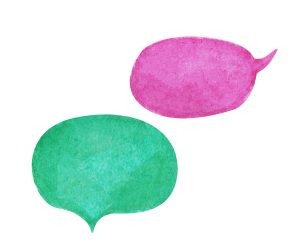 Post by Sue York, 27 January, 2018
At NewMR we love starting a research conversation – that's one of our main reasons for being – to encourage researchers to think and talk about research and how to move our methods, approaches and practices forward to better embrace the future. So I was delighted to see this follow up to our November New, But Not Tech! event (click here if you would like to listen to the presentation that sparked this follow up conversation or the rest of the event).
What started the conversation?
In our New! But Not Tech event Sue Bell was interviewed by Suzanne Burdon on "Sense-making – a challenge to behavioural insights" (click here to listen to the recording) and in the Q & A session following the presentation a question was asked – Is sense making an ethnographic technique?
Sue and Charlie Cochrane continued their conversation on this after the event and Sue has kindly summarised the exchange on her blog http://www.sbresearch.com.au/index.php/bellbird/139-revisiting-ethnography-a-conversation-between-sue-bell-and-charlie-cochrane
Thanks for sharing Sue and Charlie!