Where do the new ideas for market research approaches come from?
UPDATE – 3 Jan 2014
The survey has closed. You can see the recording of Andrew Jeavons presenting the results (and download a copy of his slides) via NewMR's Play Again, and you can read a great summary of the results from Jeffrey Henning on the Research Access site.
---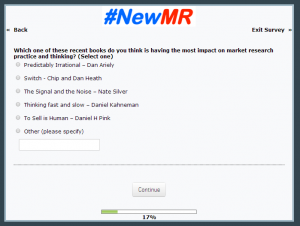 Following the discussion about the source of market research inspiration, we have launched our survey to investigate the sources of the ideas for new market research ideas and approaches.
To take the survey, click this link.

The project has been sponsored and facilitated by one of the Festival of NewMR's Gold Sponsors, Survey Analytics, who will present the results at the Festival of NewMR on December 4th.
The project is being run in partnership with our media partner, GreenBook.
To see the current status report for this project click this link or the image below.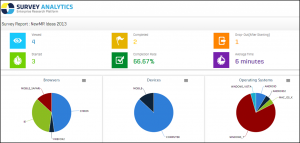 ---