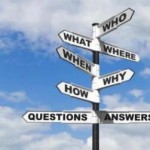 9 October, 2012
The slides and recordings from this event are available here.
Click here to download the programme as a PDF file
This event will have 2 sessions:
Speakers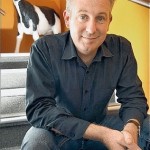 Name: Jason Dunstone
Company: Square Holes
Title: Social media … Beyond engagement
Biography:
Jason loves coffee, riding his bike and Coopers Sparkling Ale. He is passionate about doing awesome research to support great branding, advertising and digital. Bored with traditional research he founded Square Holes at the end of 2004. Jason was frustrated with the less than sexy reputation of market researchers. He loved market research, but was hardly surprised at its bad rep, given the general lack of creativity and depth. His formative years in market research had been spent at TNS. From here he worked from graduate to beyond and was an active industry contributor.


Synopsis:
Social media is here to stay. The buzz is about 'engagement' and gaining a more intimate connection with consumers. It is about keeping it real and leveraging relationships to build virtual word-of-mouth. How very nice. Jason will discuss using social data [e.g. from Facebook] beyond engagement and sentiment towards a research data set for understanding consumers. At a time when some believe that any monkey can do a survey and access to consumer data is more prevalent than ever, is the world of market research evolving?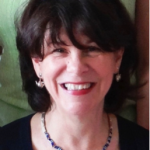 Name: Diane Harris
Company: D. M. Harris Associates
Title: Pinterest: Why You Should Be Interested!
Biography:
Diane Harris is an early adopter of Pinterest, but well before that, she began her research career with Procter & Gamble in their Market Research Department, and managed all of the company's qualitative research. After 11 years with P&G, Diane founded D. M. Harris Associates and has conducted over 4000 focus groups, along with many other forms of qualitative research for some of the world's top corporations. Over the years, she has contributed numerous efforts for the betterment of the Qualitative Research Consultants Association (QRCA); she created what is now the Ambassador/First-Timers program, conceived the Maryanne Pflug Spirit Award, and served as a QRCA board director from 2001 to 2005 and as Vice President and President of the Board.


Synopsis:
Pinterest is a new social media bookmarking bulletin board site which continues to grow exponentially – from September to December 2011 it grew 429%, and registered more than 7 million unique visitors in the month of December alone! According to a report from content-sharing site Shareaholic, the platform is driving more traffic to company websites and blogs than YouTube, Google+ and LinkedIn combined.

"Pinterest is a God-send for qualitative researchers", says Matthew Carlson, Principal of Hot Studio, San Francisco strategy and design firm. There is no denying Pinterest is not only a powerful tool for marketers and researchers, it is also fun and addictive, so say users.

Learn how to add the most fun and beautiful tool to your research tool box as Diane shares the exciting learning she's acquired through experimentation, research and case studies. This presentation will immerse attendees in understanding:
How and why Pinterest works to better understand consumers
How to use it for qualitative research
How clients can better understand their consumers through the use of Pinterest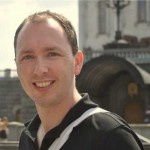 Name: Paul Lieverst
Company: NIPO Software
Title: Engage your Facebook community in research
Biography:
Paul joined NIPO Software as a sales consultant in the beginning of 2001. In this capacity he advised many Market Research companies on their migration path to NIPO Software. By creating close and personal relations with his customers he has seen most of the world and never has a dull day at the office.

Since 2010 Paul advises customers of NIPO Software on how best to conduct online and social media research. He has also been involved in many Facebook projects with end clients of market research agencies.

Synopsis:
Many brands have invested in create customer communities on Facebook. Who are these fans? Why do they like your brand? And what else do they like? If you want to learn to know your Facebook fans better, or if you want to engage in market research with people who like your brand/product rather than with people from a generic respondent panel, this is the one session to visit. NIPO Software will showcase how you can ask your Facebook community questions that go beyond the standard Facebook polling tools or anonymous surveys tools.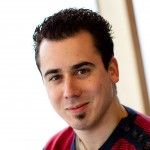 Name: Tom De Ruyck
Company: InSites Consulting
Title: From Co-Creation to Structural Collaboration – How online customer communities reshape business
Biography:
Tom is 'Head of Research Communities' at InSites Consulting and responsible for InSites' global activities in terms of 'community research': thought leadership, steering innovation and business development. InSites builds over 100 private online research communities a year for global clients like Heinz, Unilever, Danone, Philips, Sara Lee, Heineken & many more.

He is a frequently invited speaker at international marketing & research conferences. Leading in-depth workshops and chairing research events (a.o. for MOA & ESOMAR) is among his favorite activities.

Tom published several white papers (ESOMAR), next to articles in academic journals, business books and trade magazines. Besides that, he is an influential blogger/tweeter on industry trends and online research communities.
Recently, Tom was awarded for his work by ESOMAR ("Fernanda Monti Award – Best Congress Paper '09" & 2 times 'Best Paper' at a conference), the American Marketing Association ("4 under 40 – Emerging Leader of the Industry Award '10"), as well as the MRS (Research. 'Tweeter of the Year' 2011).

Synopsis:
In this presentation you will get to know everything about the success factors for 'structural collaboration' with consumers. When we talk about structural collaboration we mean the integration of the voice of the customer in all decision-making flows of your company. In most companies, customers are only allowed to give feedback at the very end of a decision making flow through traditional market research. This keynote gives insights into how to involve the customer in every single phase of the decision making flow on an ongoing basis including:
An inspirational view on structural collaboration between your company and the market, based on interviews with senior executives of (global) brands from different industries.
Main reasons why your company should be serious about structural collaboration with customers.
A clear overview of what will be key, in order to succeed with structural collaboration.
An overview of some organizational measures your company will need to take when moving from one-off co-creation to structural collaboration.
'Market Research Online Communities' (MROCs) are key in a company's toolbox in order to reach 'structural collaboration'. In the workshop we will elaborate on what's next for MROCs in terms of new tools and new possibilities. We will pay special attention to how to really engage with consumers, how to report results in an impactful way and how to embed this voice of the customer within all departments of the organization. In other words, how to give consumers a seat on the board of your company. We will also argue that there are marketing leverage effects to running consumer communities, as will be illustrated by a multitude of client cases.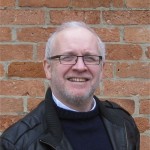 Name: Ray Poynter
Company: Vision Critical University
Title: The limits of listening – a review of what can and can't be learned by passive research techniques
Biography:
Ray has spent the last 30+ years at the intersection of research, innovation, and commerce, having been involved in the development of CAPI, online systems, online surveys, and social media research. Ray is the author of The Handbook of Online and Social Media Research, the founder of NewMR, and is currently a director of Vision Critical University, helping share the organisations knowledge and seeking to help develop the new world of technology enabled research.

Synopsis:
Name: Jasper Snyder
Company: Converseon
Title: Enriching Social Data for Market Research
Biography:
Jasper oversees all listening and research efforts for Converseon, a leading provider of social media research and related services. He has thirteen years of quantitative and qualitative market research experience across the consumer and B2B sectors.

Synopsis:
The presentation will explore the process of deriving market insights from unstructured social media data. It will describe the 'journey' social data take – from data collection to data enrichment to analysis – with a particular focus on enrichment, i.e. the types of classifications that can be applied to social media messages. We will discuss both the surface-level information and metadata that present themselves for analysis in social data, and then demonstrate the importance of accurately enriching data with sentiment, emotion, topic, venue, demographic and other types of classification. The key element here is enriching data specifically to answer the client's unique business questions or problem. Finally we will elaborate on which approaches – human- or machine-based – are best suited for data enrichment.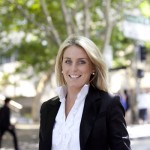 Name: Jess Whittaker
Company: BuzzNumbers
Title: People aren't talking to you, but they are talking about you where everyone can see – what are you doing about it?
Biography:
Jess Whittaker is the Lead Product Evangelist at BuzzNumbers, Australia's leading online and social media monitoring, reporting and engagement platform. Jess works with a range of clients from Government, Commercial and the Not for Profit sector to explore how social media business intelligence can empower an organization to make well informed decisions from both an offline and online perspective.

Synopsis: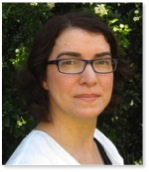 Name: Sue York
Company: NewMR.org
Title: What's What in Social Media Research
Biography:
Synopsis: