Hear about Google Glass from David Zakariaie, CEO of Glassic, and the man leading the charge to bring Google Glass into the world of market research. Under David's direction Glassic's mission is to create a purpose for Google Glass and other wearable computing devices in major business sectors and industries. Glassic are the one of the first to receive Google Glass and have a first mover advantage. Glassic is currently developing Google Glass approaches in medical, recognition, market research, and aviation fields, and is reviewing other industries too.
Wednesday, 29th January, 2014
11am ET (e.g. New York) / 4pm GMT (e.g. London)

Google Glass is a wearable technology that has got people talking about the possibilities in many fields, including market research, and wondering about the social, political, and economic possibilities.
NewMR's guest speaker for this session is David Zakariaie, founder and CEO of Glassic, the company working with Google to establish Google Glass in the world of market research, and a variety of other sectors too. David will start the session by giving the background to Glassic and the sorts of early work they are doing with market researchers, followed by a Q&A session with Ray Poynter, including questions from the virtual attendees. We expect the session to last about 40 minutes.
Here is a YouTube introduction to Google Glass.

And here is a review from Engadget, highlighting strengths, weaknesses, and opportunities. Remember, Google Glass is still being developed, so even the best reviews are to an extent dated.
What does it cost to attend?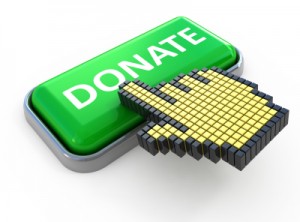 The events are free to attend, we invite you to pay what you think it's worth. If you feel you are getting value from the broadcasts, recordings, & downloads, then a contribution would help keep the wheels turning & the lights on.
To make a contribution click donate – you can pay by credit card or PayPal.