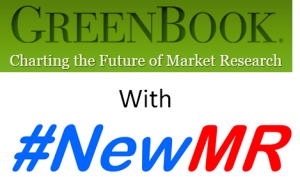 GreenBook and NewMR have formed a strategic alliance to support and reinforce both organizations' offerings of market research digital content, education and events.
A particular focus of the alliance will be collaboration to continue growing the global Insight Innovation eXchange (IIeX) conference series, a global innovation-focused conference series produced by GreenBook including annual events in North America, Latin America, Europe and Asia Pacific.
Ray Poynter, founder of NewMR, will become the Chief Architect and Chair of IIeX in Europe and Asia Pacific. Leonard Murphy, Chief Editor and Principal Consultant at GreenBook, will continue to lead the North America and Latin America events.
Key Activities
The initial areas covered by this strategic alliance include:
IIeX APAC, Sydney, 4 & 5 December. Brings the best of global and local innovation to Sydney, presenting a chance to get a foretaste of what 2015 is going to deliver in insights, customer changes, and innovation. Find the programme, the speakers, the exhibitors by clicking here.
As a NewMR follower you can get a 15% discount by using the code NEWMRLOVESINNOVATION.
+
Festival of NewMR, 1-5 December. This virtual event includes broadcasts timed for each region, with big name presenters such as John Kearon, Annie Pettit, and Jeffrey Henning. The week finishes with a panel discussion led by Lenny Murphy looking at research change and innovation. Click here to find out more.
+
IIeX Europe, Amsterdam, 18-19 February, 2015. This will be the second IIeX in Europe, building on and expanding the success of the 2014 event. To find out more or register click here.
As a NewMR follower you can get a 15% discount on the registration page by using the code NEWMRLOVESINNOVATION.