My take on social media – Maya Middlemiss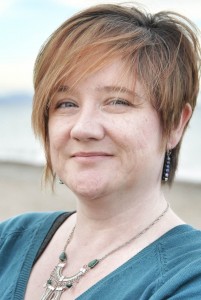 Guest post by Maya Middlemiss, Managing Director of Saros Research, a UK-based company specialising in market research recruitment.
Click here to see a list of the other posts in this series. If you would like to contribute a post to this series contact admin@newmr.com.
---
This post focuses on what social media means to Saros Research. Research participant recruitment is all about connecting with people, reaching out to potential new audiences – and the social media revolution of recent years has given us an amazing array of new tools with which to do this. Our social media and content creation strategy is at the heart of our database development process, alongside a range of powerful offline tools which will always be needed as well.
We create and curate extensive content to introduce the idea of research participation to people, and encourage them to register as potential participants – via our own blog and also guest blogging (such as a resident slot at Birds-on-the-Blog). Having pioneered database-driven recruitment in the UK since the turn of the millennium we are aware that there is still a vast potential audience out there who simply don't know they can get paid to share their views in qualitative research – and we are continually on the look-out for ways to engage with them. Our analytics help us decide where to put our efforts, to reach out to different audiences, based on the demand coming from our research clients.
We use our Facebook Page to disseminate our content, and also to place teasers for projects we want people to apply for – as well as to recruit to our database. As our main B2C channel, we find it a good way to get feedback from members and participants as well.
Similarly with Twitter, where we also curate a range of industry and related news several times a day. Twitter is becoming an increasingly important client and participant communications channel for us, and a good way to get urgent shouts-out rapidly to a wide audience. Twitter is also a great monitoring and listening tool, to find out relevant conversations are going on which we can engage with appropriately.
We use LinkedIn to build authority, distribute our own and others' industry and business-related content, and to engage in relevant groups. We are still evaluating the impact of the new LinkedIn publishing platform, which seems to function so far as a useful B2B guest-blogging tool… But, one we are using without losing sight of the importance of owning one's own content: anything you publish on someone else's site costs you in overall control and traffic.
Anything else? Well are Pinning of course –isn't everybody? It's not going to big for us I don't think. And our Youtube channel is important, for sharing user feedback as well as illustrating exactly what we do, not least because of its close connection to Google+.
Of course, participant recruitment is a specific niche within market research where it remains vital to be continually communicating with public audiences. It is resource-intensive to do it the way we do, but makes sense for database-driven recruitment. It might make less sense for other research companies, or those operating in different niches – it helps that I have a personal passion for social media, and write and blog and consult on it anyway…
As with any marketing activity, you need to know what your intention is, and how you will measure whether you have been successful with it, before you can decide what exactly to do. This direction needs to take place at a strategic level, even if the execution happens at a junior one – and I believe this is where many organisations slip up. Perhaps it's simply down to not having anyone senior enough to create and implement the social media strategy, but a lot of quite large companies seem to bolt-on social media as an afterthought or leave it in the wrong hands, then wonder why it hasn't worked out for them.
Things change very rapidly in the social media world, there are a great many shiny things to go chasing after, and measuring ROI can be challenging. Even identifying what to measure is difficult, it's easy to get distracted by vanity metrics – so many people like and follow us! But how does that impact the bottom line? You can waste a great deal of time on the wrong things if you don't identify your objectives very clearly at the outset. Also if you screw up you will do so very publicly – as many brands have learned to their cost.
For most of the research companies we recruit for, use of social media will tend to be driven by different factors to our own – prioritising authority building over reach, for example. And managing what we do remains part of a process under continual review, we can never assume we've finally got it nailed because the landscape keeps changing.
But we love social media here at Saros and will continue to use it for all the right reasons.
---