Why beacons are a game changer in mobile research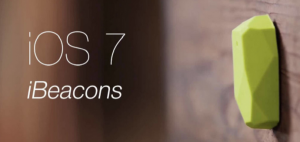 Beacons are devices that send a signal to people's mobile phones, which identifies when somebody is close to a specific beacon, which in turn allows locations (e.g. a Starbucks) to know that somebody is in their store, which allows a range of marketing and market research options to be enabled.
Beacons are the key that unlocks location-based research, which is one of the key requirements of 'in the moment' research. OK, there is a lot of jargon in that sentence, so let's unpick it.
In the moment research. Traditional research was based on asking respondents to remember what they had seen and done. This was not too much of a challenge with really big things, like how many cars or refrigerators did you buy this month, and if you bought one, what brand was it and roughly how much did you pay. But if you want to know where somebody bought their bottled water, how they felt about the way they were served by a barista, or how their commute into work today went, the interactions need to be investigated during the activity, or immediately afterwards. This sort of research is called in the moment research.
Location-based research. This means that the location triggers the research. For example, somebody visits a supermarket and the supermarket research activity is triggered. Later they visit a station and a travel related activity is triggered.
Beacons and iBeacons. The first beacons that were used for location-based activities were based on sound. The beacons were fitted in locations, such as a store, and emitted a very high frequency signature. The sound was too high pitched for humans to hear it, but mobile devices running the appropriate app could detect it. The beacon was in a location such as a store, when a participating respondent entered the store the beacon, the store, the company running the service, and the participant's phone all know the participant is in the store. Which means the location can be recorded and an action initiated.
Sonic beacons have been superseded by beacons using Bluetooth LE (the LE stands for low energy), with the key example being Apple's iBeacon. Although iBeacon is an Apple device it can work with iPhones and Android devices.
ShopKick. The most high profile user of beacons is not a market research company, but a marketing company, ShopKick. ShopKick persuade people to sign up to their system so they can earn awards for visiting participating sites. ShopKick can then use their system to send messages, coupons, request for actions etc.
The near future? Beacons are unlocking location-based research and in the moment research, which is going to increase the reach, sensitivity, and validity of market research.
What's Hot in Research? Beacons are one example of something that is hot in market research. To find out more about what is hot, check out this post on the NewMR website.
---