Challenges in Modern Market Research
Webinar Thursday, 29 August
Broadcast time: 10am New York (3pm London)
Should brands take a stand? – Karen Tibbals, Ethical Frames
How to weight online data – Jeffrey Henning, MRII at the University of Georgia
The Morality of Market Research in the Age of A.I. – Andrew Konya, Remesh
Click here to see other upcoming NewMR webinars.
Access all the slides and recordings from NewMR webinars back to 2010

To search all of our events, blogs, and presentations, just type a search term in the field below and hit return.
[searchform]
Access the slides by clicking here
Access the slides by clicking here
---
Coca-Cola's overarching mantra for data insights is simple – ONE source of truth. This ensures that all markets align their local consumer research and reporting metrics (across 100+ data sources and 75+ agencies) to our global protocols, so we can deliver globally consistent results to our corporate team.
With the introduction of visualization and socialization tools over the last decade and an increased appetite for different reporting options, Coca-Cola and Infotools created a data-sharing framework to feed both internal and external reporting platforms.
This presentation shares the journey from simple database transfers for specific markets to complex regional API uploads, examples of internal and external reporting, learnings along the way and plans for the future.
The Presenter
Horst Feldhaeuser, Infotools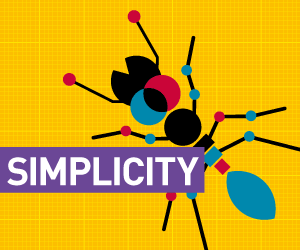 Ray Poynter shares 6 challenges that are confronting market research and insights. Ray finishes with some advice for young people just entering the industry.
About NewMR
NewMR organises online events, this website & the LinkedIn NewMR group. NewMR is managed by Ray Poynter & Research Strategist & Chief Curator Sue York, & is operated by The Future Place. To read our Data Privacy and GDPR statement, click here. Keep in touch by signing up to our mailings. NewMR.org is funded by donations & sponsorship.
Our 2019 sponsors are Gold Sponsors: Infotools, QuestionPro, Confirmit, Further, P2Sample, Netquest, conjoint.ly – Silver Sponsors: MRII, AMAI Mexico, Happy Thinking People – Communications Sponsor: Keen as Mustard.