2021 – Thoughts and Predictions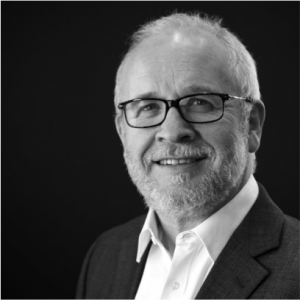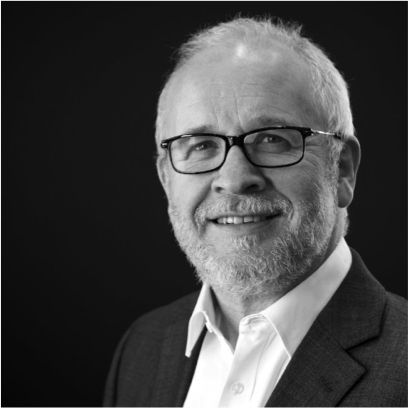 Posted by Ray Poynter, 16 December 2020
---
I hesitate to think about predictions for 2021, because none of us predicted 2020 correctly. However, we need to think about the future. When we make predictions, we oblige ourselves to think about the future, to make decisions. If we make predictions, then we will know when we are right and when we are wrong. Being right is fun, but actually not very helpful. Being wrong helps us understand our limitations and biases – with luck it will show us why we were wrong.
So, here are some thoughts from me about 2021, and some suggestions from supporters and friends of NewMR.
The Pandemic and The Economy
Hopefully, the problems will be less in 2021. But 2021 is going to be the second-worst year of the last 50 years – so expect challenges. But, the insights industry is learning how to operate in these difficult times. We will see digital qual become more established, we will see remote meetings and remote working become more productive, and we will see an acceleration in mergers, acquisitions and strategic partnerships (such as today's announcement about the partnership between Potentiate and Verve).
A shift to simpler research, well conducted
With ESOMAR and over 20 partners around the world, I have recently completed a study of 640 research buyers and users. One of the key findings from that study is that there is a shift to more research being conducted internally and for more research to be focused on simple projects, conducted quickly, cheaply and in ways accessible to non-researchers. I think this will be a major trend in 2021. There will still be some neuroscience, some chatbots, some AI – but I think the trend will be away from these to smaller, simpler (agile) projects.
A demand for training, best practices and support
The later part of 2020 has seen a boom in the demand for training, support and requests for information about best practices. This is partly as a result of more research moving internal, as well as the need to focus resources and the uncertainties caused by the pandemic. I expect this demand for training, best practices and support to grow in 2021.
Focusing on people – human centricity
Over the last 20 years there has been an evolution from being product-centric (e.g. build a better mousetrap) to customer-centric (e.g. the focus on customer experience) and more recently to human-centricity. This human-centricity is nicely summed up by Seth Godin's quote "Don't look for customers for your products, look for products for your customers." I expect this trend toward human-centricity to continue, aided by techniques such as communities, smartphone-video research, ethnography and semiotics.
What do other People Think?
To gather a wider range of views we have asked some of NewMR's supporters and friends to share their thoughts.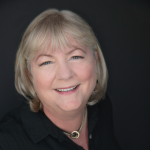 Janet Standen, Co-founder Scoot Insights, USA
2021 WILL BE BETTER than 2020!
At least from May 2021. Pandemic under control, Brexit sorted, Biden & Harris in place in the US – but the financial fallout from 2020 will hit hard so smart business decisions will be more necessary than ever, informed by effective and efficient research. This will bring Market Research back into focus as a key strategic business function. MR will regain its role as the inclusiveness professional umbrella term of our industry supported by areas of specialism such as UXR, CXR, CI, HCIR, qualitative research, quantitative research, data science, etc.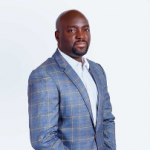 Seyi Adeoye, CEO, Pierrine Consulting, Nigeria
Affordability will be key to consumers in 2021.
2021 will see 'affordability' become a key strategic concern for brands as global poverty rises in 2020 for the first time in over 20 years, because of the massive economic disruptions caused by the Covid-19 pandemic; according to the World Bank. Recent studies have also shown that consumers have changed their buying behavior and interactions with brands across different categories over the course of 2020, mainly driven by the ripple effect of the ongoing global pandemic on their financial well-being. Brands that will win and sustain growth trajectory, will be the ones saving the consumers money and enabling them to more with their reduced disposable income. Some ways that could potentially be explored include offering consumers more value for the same price, innovating along making available smaller SKUs, creating cheaper alternate brands that are more cost-effective to produce, running value-based marketing initiatives, etc. 2021 will be a year of recovery across markets, but consumers will not resume pre-Covid-19 spending levels till much later in the year or early 2022.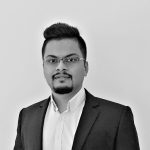 Shahryar Khan, Research Director, Somra-MBL Limited, Bangladesh
MRX 2021 in developing countries
1. Adoption of technology will be unprecedented by scale and speed:
The COVID-19 pandemic has sidelined in person interactions to a great extent, making alternative technological methods a "new normal."
Upside: Agencies bound to digitise services to survive and be competitive.
Downside: clients expecting "more for less, anytime anywhere."
2. Share of technology in data acquisition will grow exponentially:
Social distancing / COVID safety concerns are leading agencies and clients to explore different data collection methods like digital one-to-one, online qual, push-pull messaging, etc.
Upside: An opportunity for quick "change for the better", despite some cons, specially in case of FGD based qual studies.
Downside: Many data collectors and supervisors, specially part-timers, will lose a good source of income and job experience.
3. More local businesses and development organisations will adopt MR:
Non regular or non-users (till now), mostly local clients are and will be in the market – curious to know about changes in people's behaviour and market dynamics – mostly driven by uncertainty.
Upside: Wider use of MR for decision making.
Downside: Tighter budgets leading to price cuts – market size growth in value terms would be negligible, if at all.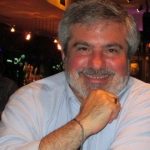 Steve Needel, Managing Partner, Advanced Simulations, USA
2021 will be chaotic
The pandemic will end, but not as early as the government predicts, because lots of not-so-smart people will not take the vaccine, it being part of a government conspiracy. In the CPG/FMCG world that I live in, we will see a return to normal (pre-2020) shopping patterns. The desire to reclaim what is normal will outweigh the newly learned convenience of BOPIS (or the despair of not shopping) and we'll go back to where we were. WIll online account for a bit more spend? Of course. WIll store brands increase their share in markets where they weren't prominent before but now we've tried them out of necessity? Sure, a bit. But mostly, we'll want to behave like we used to behave.
And Ray will have shaved some time off his best runs because he's had so much time to practice.
---
What are your predictions? Thoughts? Observations?
Why not share your views as a comment below?