Alexander Shashkin – Candidate for ESOMAR Council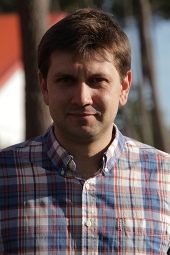 I am running for ESOMAR Council this year and ask you to vote for me during the elections.
Many of you know me already for years. I started my career as a fieldwork director in a traditional market research business and later founded hi-tech online panel company that became regional leader in this domain, so my ideas for the industry are connected with bringing together new technologies and data sources.
As a ESOMAR Council member I will support the following initiatives:
Creating a data warehouse and opening it to the members.
Organizing continuous review and evaluation process of the market research software. Negotiating good deals for members to use these technologies.
Creating an independent research-on-research working group within ESOMAR to make expert valuations of emerging research practices and methodologies.
I will do my best to bring the alternative point of view to the Council's table that will protect and represent the interests of small and medium sized private research companies.
More information about my ideas and myself can be found here.
Voting starts on September 30th and lasts for one month. Vote for me and we will make these things happen together!
---
To see other notes on the ESOMAR elections see here.