Call for Collaboration – Training Benchmark Survey 2018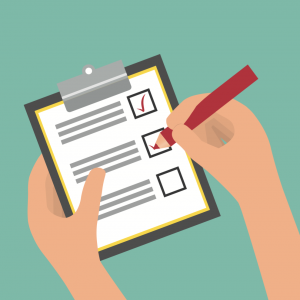 Updated 2 FebrMarch, 2018
Sue York and Ray Poynter are heading a collaborative effort to learn more about the current state of play with respect to training in the market research and insights industry, with a view to making recommendations for improvements. This study builds on the learning we achieved late last year with our Knowledge Benchmarking study (read more about that study by clicking here).
We invite anybody who is interested to join this collaboration, and some of those who have already indicated support are shown below – more will be added when we clarify whether they want publicity or not.
What sort of help are we looking for:
 

Suggesting improvements to the questionnaire. [Completed

]
 Helping translate the questionnaire. We already have some offers of help – but we would like more languages and more help.
Helping maximise the response to the survey. We want to ensure that we get a large enough sample so that we can analyse the results by country, by role (e.g. client-side versus agency), and by years in the industry.
Helping with the open-ended responses (especially those not in English).
Help with reviewing the analysis, recommendations and commentary.
Timeline
The timeline is subject to collective wisdom and has been changed once already; it may change again.
Finish questionnaire design, Monday, 26 February
Agree list of languages to use, Wednesday, 28 February
Receive all translations, Tuesday, 13 March
Start of fieldwork, Tuesday, 20 March – soft launch
Start of main fieldwork, Wednesday, 22 March – full launch
End of fieldwork, Friday, 13 April
Analysis Monday 13 April – Monday 30 April
Questionnaire Development
The final draft can be downloaded by clicking here.
Team Members
Project Leaders: Sue York and Ray Poynter, NewMR
Data Collection: Confirmit
Analysis Platform: Q Research
We will be asking everybody who is a volunteer collaborator, do you want to be listed on the website and/or listed in the final report.