Danielle Todd – Candidate for ESOMAR Council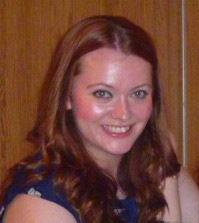 I firmly believe we need a progressive and representative ESOMAR Council to reflect and champion the wonderfully diverse global industry of mr and all it entails!
I am a fresh young researcher determined to engage future talent, drive new ideas & thinking as well as ensure ESOMAR reflect our diverse & creative market research world!
After completing an MA(Hons) in Geography and an MSc in Social Research, both at the University of Edinburgh, I joined TNS in my first market research role in 2012. Since joining, I have built experience and expertise managing a client base encompassing both Innovation and Product Development and Brand & Comms accounts. My work on various accounts has led to fantastic client feedback leading to numerous awards within my company for my strong client-centric and growth-led impactful work.
In 2013, I was selected as a finalist in the ESOMAR Young Research of the Year competition for my paper on the necessity of gender diversity to profitable business performance. Since then I have published an article for Research World Connect on the important of diversity in redefining success. I have also organised and spoken at the UK-based Women in Research event. I have spoken at IIEX and WARC Conferences on several topics including Big Data and the use of respondents in market research. I am also a member of the MRS R-Net committee, organising and hosting social and speaker events for young researchers in the industry. Through this avenue, I also help run a mentoring scheme for young researchers finding their feet. Most recently, I came runner-up in the Kantar Measure of Inspiration Awards, for my achievements across ESOMAR, MRS, WIRe and within my company.
Since beginning my career in market research I have actively and consistently sought out ways to shape thinking in both my company and within the wider industry. I believe that we are a diverse and rapidly evolving industry with a multitude of methods, ways of thinking and strengths at our disposal. It is currently a very exciting time to be involved in the research and information industry, and it is vital for the future of our industry to uncover and promote new talent, new ideas and new markets to push the boundaries of our expertise and understanding. If elected to Council, I intend to:
Drive new strategies to engage young researchers with existing ESOMAR activities and publications
Influence the growth of platforms, venues and ways that provide the opportunity for diverse young talent to explore new ways of thinking, new methodologies and new ideas
Therefore ensuring that events and publications reflect the diverse range of opinions of all genders, and all areas of the globe
I am passionate about driving real change for real people through tirelessly promoting innovation, fresh talent and ensuring equal representation for all.
Vote Danielle! #newtalent
---
To see other notes on the ESOMAR elections see here.