David Smith – Candidate for ESOMAR Vice-President & Council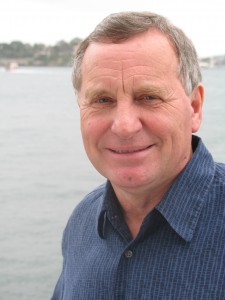 I would welcome your support in the upcoming Council Elections for the following three reasons:
It is a time of considerable change and I believe my experience and vision will benefit the role ESOMAR can play in fashioning our transition to an exciting new future.
I have been an ESOMAR member for over 20 years, and during this time I have been very active in working on various ESOMAR initiatives. But I have only been a Council Member for the last two years and I believe my continuing involvement with ESOMAR at this time would be beneficial to the industry.
Specifically, as we transition to the next era in our history, my experience, leadership and vision will be helpful to ESOMAR.
I am keen to continue the work I am undertaking on behalf of ESOMAR to make our industry attractive to the next generation of talent.
One of the key roles I have played on the Council over the last few years has been working with universities and others to showcase the attractiveness of the marketing intelligence industry as a career.
You might be interested in the findings of a survey I undertook on behalf of ESOMAR to identify the skills our industry will need going forward. These will appear in an upcoming issue of Research World.
I would like to continue this work to make sure that we are recognised as great industry offering fantastic opportunities to young people who want to help improve the quality of decision-making in the public and private sectors.
I can be relied upon to apply my energy and commitment to the industry and make things happen on behalf of ESOMAR Members from around the world.
In my time on the ESOMAR Council I have realised that having a vision, being a thought leader and having considerable experience of the industry is important. But being successful on behalf of ESOMAR essentially comes down to having a good track record of getting things done. It requires a passion for the industry, but also being a starter/finisher who is able to step up to the plate, take on initiatives and follow through. I promise to get things done on behalf of ESOMAR Members from around the world. Together we can create an exciting new future for our marketing intelligence industry.
The way the election works is that you need to cast one vote to elect me to Council, and cast a separate vote for the Vice President post (votes are not transferred across from the Vice President election to the Council Member election or vice versa).
In sum, I can guarantee I will work on your behalf to ensure we create a vibrant marketing intelligence industry that attracts young talent and continues to make a fantastic contribution to professional decision-making.
---
To see other notes on the ESOMAR elections see here.