Don Marek – Candidate for ESOMAR Council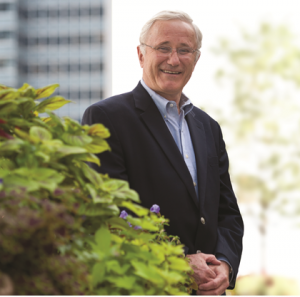 On September 30th, I am retiring as Executive Director of the Marketing Research Institute International (MRII) after 9-years. MRII, which I helped co-found in 1996, has educated more than 7,000 students from 98 counties in its 18-year existence. Reg Baker, former President of Market Strategies International, will be my replacement.
I am running for the ESOMAR Council this year because my MRII retirement will give me more free time to devote to things I like. AND, what I really like is giving back to society and our industry through associations and societies.
Please make me one of the top choices on your ESOMAR Council ballot in the September 22 to October 20, 2014 election.
I think Finn Raben and his staff are excellent. In fact, they are the best team I have ever worked with. They will be even better next year with a strong Council.
My 37-years of activity with marketing research associations will be an asset to the ESOMAR team. For example, I have extensive experience running events because I have worked on a 600-900 attendee annual student marketing conference for 18-years.
In addition, I have been:
President of the St. Louis American Marketing Association (AMA) Chapter, 1990-1991
A member of AMA's National Professional Chapter's Council
National President of the Marketing Research Association (MRA), 1998-1999
Chaired MRA's Professional Standards Committee for 10-Years
Made an Honorary Lifetime Member of MRA ("Fellow"), 2004
Co-Founded the Marketing Research Institute International (MRII), 1996
President of MRII 2000-2001
Executive Director of MRII – 9-years
A conference exhibitor at more than 105 conferences on 5 continents
My 31-years of experience as a client-side researcher with AT&T and a national railway company will also be an asset to the Council.
Having been raised in a small country, Haiti, I bring a worldwide (and French/Keryol speaking) perspective to everything I do.
This 60-second video outlines my experience and platform.
If elected to the Council, I will focus upon ESOMAR operations, educational and membership efforts. I have the ability to be a positive change agent on the ESOMAR Council and will represent your interests.
Please vote for me and ask all your friends to be heard by voting in this election.
---
To see other notes on the ESOMAR elections see here.