Dr Matthew Wang – Candidate for ESOMAR Council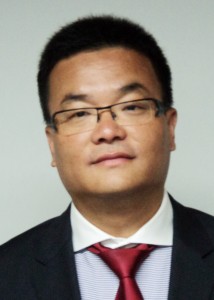 I am Dr. Matthew Wang, Co-Founder and Managing Director of MAP and the only candidate representing China to run for Council Member. It will be helpful if you can vote for me, as this means invaluable opportunity for China.
My short canvassing statements center on 3Es, namely Entrepreneurship, Experience, and Edge.
Entrepreneurship shows my passionate spirit.
In 2001, I co-founded the full-service market research house, MAP, based out of Greater
China with headquarters in Shanghai and offices in Beijing and Guangzhou. MAP mainly served global clients ranging from FMCG to luxury goods such as LVMH, Coach, Remy Martin, L'ORÉAL, Sisley, Unilever, Johnson & Johnson, SC Johnson, Kimberly-Clark, IFF, Tyson, Nike Golf, KOHLER, KAO, CASIO, and much more.
Experience shows my professional dedication.
My first job was market research and have accumulated 20-years of hands-on experience in this field. I have been has been an active member of ESOMAR since 2002. Being highly skilled at both qualitative and quantitative projects, I have designed and facilitated more than 50 ideation workshops in Asia with global brands ranging from FMCG to luxury goods. Furthermore, I am a seasoned corporate trainer for MNC clients in the areas of marketing research, best practices, insights generation, innovative thinking and cross-culture communication. My research specialties include market segmentation, service experience, brand imagery, name tests, lifestyle trends, new product development, and channel innovation. I am regularly invited to be a keynote speaker and session chairman at global forums and business schools and had a plethora of research findings published in such journals as The Financial Times and China Daily.
Edge shows my significant geography.
If elected to ESOMAR Council, If elected to ESOMAR Council, the worldwide members will benefit from the deep consumer insights, down-to-earth case studies, and the inspiring trends about China, the world's most exciting market. Conversely, our China members will benefit from global best practice, update of policy initiative, voice of China nuance and business/clients opportunities. The geographical expansion to include China will be the first in history for the world association of ESOMAR.
I earned my Bachelor's degree in science and engineering from Hefei Poly-tech University, the GEMBA from CEIBS (China Europe International Business School) and the Doctorate degree from Grenoble Ecole de Management. I was born and raised in Xi'an, a city in North-West China which is world-renown for its terra-cotta warriors. I am an avid reader, a golf enthusiast, a disciplined swimmer and a world traveler. I currently live in Shanghai with my wife and son.
Please vote for China. Please vote for me, Matthew Wang of MAP with the 3Es.!
If you already have your first preference, I can always be the second even one of your choices. Even if you can't vote for me, please kindly forward the message to whoever is the ESOMAR member, thus being concerned with this important vote.
I greatly appreciate your supportive efforts. If possible, please leverage your circle of contacts who are the ESOMAR members who can vote for me.
---
To see other notes on the ESOMAR elections see here.