How much accidental MMR is happening?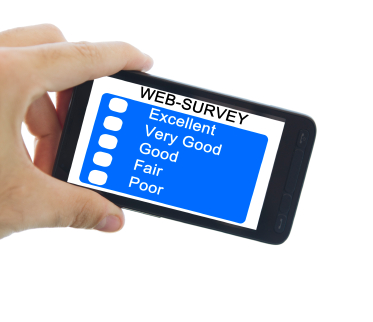 At the moment I am working on two exciting projects with Navin Williams looking at mobile market research (MMR), a book and course – more on these soon.
As part of these projects I have been taking another look at the phenomenon of 'accidental MMR'.
Most people who are using online surveys are already using MMR, even if they have not decided to, and even if they are not aware of it. Any online survey, even if not designed for a mobile device, runs the risk of being completed on a mobile device by some respondents – unless specific measures are taken to avoid it.
Surveys sent to members of online access panels or to customers sourced from client databases are frequently completed via mobile devices – unless the survey has been designed to recognize the mobile device and designed to prevent a mobile device being used. This form of MMR is referred to as accidental mobile research, and the prevalence of accidental MMR is one of the reasons that it is safe to say that MMR, in 2013, has 'arrived'.
As with most things mobile, reliable and consistent figures, about the prevalence of accidental MMR, are hard to obtain. In Europe and North I hear figures that vary from 5% to 20% , and a recent project from Hong Kong produced 20% using mobile devices – with about half using tablets.
Do you have estimates about the prevalence of MMR? All sources and figures submitted will be thanked and cited in our book and course.