In market research, is agnosticism the new belief?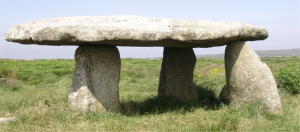 Traditionally the term agnostic has been applied to people who have not had the courage of their convictions to settle for belief or refutation. However, over the last few years the term agnostic has become increasingly used in the area of market research, and indeed agnosticism appears to be the new creed for many of the suppliers to our industry and the prediction for many of the pundits forecasting the future.
Among the key areas where agnosticism is becoming a driving principle are:
Mode agnosticism – especially between online, mobile phone, and tablet.
Pull-Push agnosticism – between apps and browser based mobile research.
User agnosticism – between DIY, assisted serve, partners, and full-service.
Code agnosticism – between classic market research conducted under research codes, and other forms of research, such as Big Data and Social Media Research, which are as likely to be offered by non-research companies as research companies.
Sampling agnosticism – market researchers used to be believers in 'the way' (aka random probability sampling), but now the largest single method is the convenience sample (aka online panel) and alternatives are picked according to their merit (especially availability, speed, and price), rather than on a priori beliefs.
Why the change?
To me it seems as though there are three main reasons for this shift to agnosticism:
The least good reason is that there are growing numbers of people in the research industry, as buyers and sellers, who do not know the beliefs (why one way might be methodologically better than another), so their agnosticism is based on not knowing and/or not caring.
The second is a recognition that many of the most important questions should be answered by the buyer, not the seller. In the market research world before 2000 it was not uncommon for researchers to assert that they knew best, that they should define what was right and what was wrong, and to create the standards for what clients would be allowed to buy. If vendors realise that buyers are the people who should be defining standards and making choices, then they realise that the vendors need to be more agnostic, and less belief driven.
It is currently very, very hard to know what is going to happen, over the next few years, with issues such as mobile versus online, with DIY versus full-service, and apps versus browsers. Some small companies will probably want to bet their future on a particular outcome, but most organisations will want to hedge one option against another.
So, what are your views? Do you agree that agnosticism is growing? If so, is it a good thing or a bad thing?