Melanie Courtright – Candidate for ESOMAR Council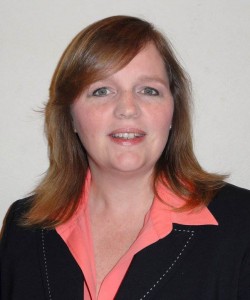 I am excited to be a candidate for ESOMAR Council 2015/2016, and I am honored to be running alongside some of the brightest and best leaders and voices in the industry. From strong academics to tenured practitioners and highly talented newcomers, the group of people willing to serve ESOMAR is proof that our future is bright, both within the organization and for the broader industry.
So as you wade through the talent, I¹ll tell you a bit more about myself. I'm a homegrown researcher and started in the industry more than two decades ago, working for a small firm while raising my children. My first job was translating, cleaning and coding verbatim comments. I value that time because I got very close to the consumer and how they think. I was fortunate enough to have a strong mentor, and grew into a project manager, account manager, sales leader, services leader, speaker, author, and now an executive. When looking back at my career, my favorite part has always been soaking up new techniques, adding rigor to new methodologies, and sharing that process and learning with anyone who will listen. I like to help people think creatively. "Innovate or evaporate" is my career slogan. I'm a change agent and a bridge builder.
Should I be elected to ESOMAR Council, my focus will be expanding our horizons, educating our industry, and serving our members. Whether it be online, phone, qualitative, big data, mobile, or digital audience research; I've done it all. I love it all. I¹ve researched it all. I¹ve even spoken and written about it all. And I can help the industry make sense of how it all fits together.
My credentials are easy to find on my LinkedIn profile and my personality shines through in my tweets @melcourtright. I hope this message enables you to see a bit of my heart, and I hope you will consider voting for me for ESOMAR Council. I'd be truly blessed to be a part of the team.
Thank you for considering me for 2015/2016!
---
To see other notes on the ESOMAR elections see here.