My take on Social Media – Kristin Luck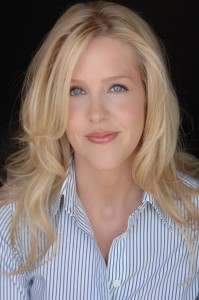 Guest post from Kristin Luck, President and CMO at Decipher, USA.
Click here to see a list of the other posts in this series.
---
After spending my childhood on a farm in rural Oregon without television or even a touch tone phone, I was determined to spend my early adult/post University years as an 'early adopter'. I spent much of the late 90's proudly sporting a Palm Pilot (then a Blackberry, then an iPhone) and becoming the go-to person in my circle of friends and colleagues for information about all things tech related. I mastered LinkedIn. I thought I had this whole social media thing nailed. And then there was Facebook. And Twitter. And Instagram. And Pinterest. If you've ever tried to use all six (and these are just the six I'm active on) for personal use…or business use….or (even more challenging) both, what I'm going to say next may resonate with you- I absolutely flailed. My social media presence was a disorganized time suck and I backed away from the whole mess of it. When colleagues asked why I wasn't active on Twitter and Facebook I said I didn't have the time. Or that I just wasn't interested. Or that I didn't think social media worked for my business. The truth is that I did, I was and it could. I just needed the right strategy.
Today I'm a social media junkie. I use LinkedIn daily to connect with prospective clients and colleagues. With over 3,400 Twitter followers I was recently named one of the site's top 100 branding experts. I launched a Market Research group on Facebook that today is the largest in the industry with over 4,500 members. I've mastered using both Instagram and Pinterest.
At Decipher, we're looking at social media as our primary marketing tool moving into 2015. We're engaging with our clients and partners on social media more than ever before. We've learned that you CAN effectively market B2B on Twitter, Facebook, Instagram and Pinterest – it's all about creating a strategy.
It's simply not enough to have a personal social media presence or a few social media sites up for your business. Without a clear social media strategy, you'll struggle to increase customer engagement and, ultimately, sales.
To get the most out of your social media efforts, your strategy should include:
Determining which sites are most beneficial to post to and when to post to them
The types of content you can reasonably create and effectively promote (what's sticky about you or your brand?)
Creation of a native storytelling experience
How to engage with current and potential clients online
Identifying the right metrics to use to measure your progress toward social media goals
Still stumped? We're researchers- storytellers by trade. Think of social media as a storytelling platform for you and/or your brand. Talk to your audience. Don't interrupt. Leverage pop-culture. Cultivate your brand personality. Have a sense of humor. And above all else, be consistent and self-aware.
And follow me. @kristinluck @deciphertweets
---