Navin Williams – Candidate for ESOMAR Council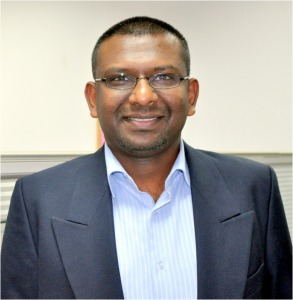 I have had the privilege of being at the helm of market research's adoption of technology for close to 20 years. Having worked across some of the world's Market Research leaders across the disciplines of Media, Consumer (IMRB, RI & Nielsen) & Retail (Nielsen), I have spent the better part of the last decade championing digital and mobile adoption for the enhancement, evolution and continued relevance of research in today's rapidly changing world.
I have been fortunate to have co-written "The Handbook of Mobile Market Research" and the University of Georgia's MRII curriculum "Mobile Marketing Research" and to be part of ESOMAR's "Mobile Monitoring Group". I am also a frequent speaker at conferences (ESOMAR, GSMA, MRMW, MobileMonday, etc) in addition to lending my time to Universities and Schools introducing mobile market research to students and professionals.
As an ESOMAR Council Member I will support and work with my fellow council members, while ensuring the ESOMAR Council is held at the highest professional standards. I would contribute in the following areas:
Knowledge – To be at the forefront of promoting technology adoption to improve the quality of insight and consumer understanding.
Educate – To share and impart best practices around the latest technology adoption amongst market researchers and interest groups.
Synergy and Growth – Bring together multiple thoughts and learnings and share across the globe. Grow ESOMAR and research standards in the APAC and developing world.
I am a keen contributor to ESOMAR:
Member of ESOMAR since 2011
Currently part of ESOMAR's MOBILE GROUP – 2014
Contributed to ESOMAR's "Answers to Contemporary Market Research Questions – Mobile Chapter" – 2013
Nov 2012, ESOMAR 3D CONFERENCE, Amsterdam – "IMPACT OF 3D OBJECTS IN MOBILE MARKET RESEARCH" [INNOVATIVE APP-BASED MOBILE RESEARCH]
Mar 2011, APAC ESOMAR Conference at Melbourne – Presented Paper "SMART QUAL USING SMART AND NON-SMART PHONES IN DEVELOPING MARKETS" [BRIDGING THE DIGITAL DIVIDE IN QUALITATIVE RESEARCH IN EMERGING MARKETS]. Jointly presented with James Furgusson, TNS
Contributed Articles and Opinions (interviews) for ESOMAR RESEARCH WORLD Magazine since 2011
Like mobile has entwined itself into the fabric of humankind, I look forward to being part of the movement and force behind ESOMAR being part of the fabric of the growth and value ESOMAR brings to both its members and industry.
---
To see other notes on the ESOMAR elections see here.