Patricio Pagani – Candidate for ESOMAR Council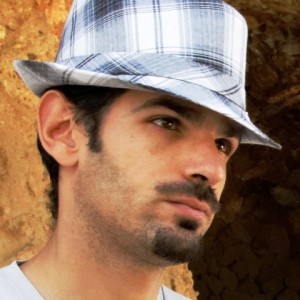 I believe it is time for our industry to grow its circle of contacts. And to grow them exponentially. We are good at learning, so let us apply our probing skills and learn what others have to offer. Let us not be shy, and talk openly about what we have to offer to society.
As some of you would know, I've been collaborating actively in the Market Research Industry for the last 14 years. I'm a feverish industry advocate and news curator.
In the coming days, the ESOMAR council will elect their representatives and I believe I could make a difference, so I am asking for your support. As ESOMAR Rep and president of the New Zealand Market Research society for 4 years, I have experience leading industry groups and driving change. Together with a group of likely minded industry leads, I've championed the successful integration of the NZ Professional Research Association (MRS) and Companies Association (AMRO). The industry's response has been outstanding, for a country our size, the change was gladly welcome.
If I am elected to the ESOMAR council, I'll give a strong push for further integration of our industry with different stakeholder groups in society. There's a number of initiatives we can collaborate with governments on. We've worked on a few of them in NZ, and I'd like the opportunity to take this to a global scale. How closely do we interact with the universities in our countries? Do our associations have programs to attract talent that would otherwise go into marketing or consulting? Do we have enough links with marketing, advertising and other associations? We certainly have enough interests in common…most marketing association members are clients of ours. I am quite passionate about this… and I'll work hard to expand our global network and circle of influence. I think our industry is changing fast, and I'd love to help drive this change forward.
If any of my thoughts resonate with you, I'd warmly appreciate your support. The voting process starts tomorrow, and you will have the opportunity to nominate eight candidates. Please do participate, vote… and have your say.
Some of my credentials, in case you are interested:
Board member & Executive Director for Clients and New Ventures, Infotools Ltd Responsible for client relationships (including leading global accounts like Coca-Cola, Microsoft, McDonald's, Mondelēz, Levi's amongst others) and new lines of business
Acting Managing Director, Infotools Europe
President of New Zealand Market Research Society (2011 to 2013)
VP of New Zealand Market Research Society (2008 to 2011)
Assistant Professor, University of Buenos Aires
Industry related:
ESOMAR member since 2006
ESOMAR Representative since 2011
Founding Advisory Board member at Insights Information Exchange (IIeX)
Conference Presentations:

Keynote speaker at industry conferences and events (Emphra), IIeX
Ode to the Unsung Hero (co-presented with Coca-Cola), Congress 2012, finalist best paper overall
Coca-Cola Europe and the Philosopher's Stone, Congress 2010, nominated best case study
From a Snapshot to a Movie – Congress 2011
From Farmers to Miners (co-presented with Microsoft) – Congress 2013
---
To see other notes on the ESOMAR elections see here.