Some people you might want to follow or connect with on LinkedIn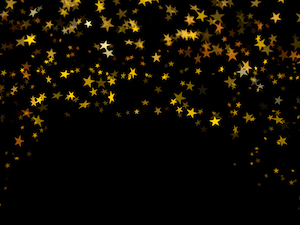 Posted by Ray Poynter, 5 June 2019
---
Over the last few days I have been running a conversation in LinkedIn where people I am linked to describe the people they follow on LinkedIn. To be clear, this does not mean these are the absolute best people, but they are people who other people have recommended. Some you may already follow, but why not try some of the others too?
There were 113 mentions, 64 people were mentioned, and the top four all got seven mentions. The list is ordered by mentions and alphabet, which mostly means alphabet.
You can check out the LinkedIn thread that generated this list here.
I hope you find the list useful, whilst accepting the weaknesses in the methodology J
Kevin Gray
Kristin Luck
Siamack Salari
Tom Ewing
Annie Pettit
Lisa Wilding-Brown
Priscilla McKinney
Jamin Brazil
Nikki Lavoie
Preriit Souda
Ryan Barry
Adam Jolley
Bob Ferro
Dr Jillian Ney
Dr Rachel Lawes
Jeffrey Henning
Steve Henke
William Leach
Zontziry ("Z") Johnson
Abhijit Bhaduri
Allison Stern
Andrew Kuiler
Andrew McKinney
Andy Brown
Bethan Blakeley
Betty Adamou
Chris Arning
Dave Carruthers
Edwin Wong
Emmet Ó Briain
James Endersby
Jamin Brazil
Jason Mander
Jenni Romaniuk
Julie Hamshere
Julien Rosanvallon
Karen Nelson-Field
Keerti N
Ken Mallon
Laura Chaibi
Laura Freund
Les Binet
Lilah Koski
Louise Ainsworth
Lucy Davison
Mario Xavier Carrasco
Martin Silcock
Merrill Dubrow
Mike Stevens
Patricia Houston
Peter Spear
Prof. dr. Koen Pauwels
Rick Bruner
Robert van Ossenbruggen
Roddy Knowles
Ryan Barry
Sable Mi
Shekhar Badve
Sima Vasa
Steve August
Tim Stock
Tom De Ruyck
Tom Smith
Wiemer Snijders
Remember, on LinkedIn you can connect with people (perhaps mentioning you saw their name here) or you can follow people.