Phil Rance – Candidate for ESOMAR Council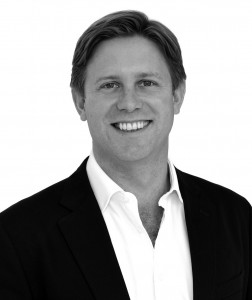 I first joined ESOMAR for the Montreal Congress in 2008, and since then have been an enthusiastic participant in ESOMAR conferences, and increasingly involved with ESOMAR. Since 2012, I have served as UK representative, introducing new local event and networking formats, including a "Best of ESOMAR" and summer party.
I am a passionate believer in ESOMAR, what it stands for and what it can offer to its members. In particular, I value the opportunities to meet other research industry professionals from over 100 countries, and the dynamism that comes from this international network.
I have been in research since joining Research Now as Commercial Director in 2008. Before that I worked in Sales & Marketing roles in the Financial and Consumer Services sectors, and as a strategy consultant. So I bring a commercial, strategic and client perspective to the research business, and I hope to use this to the benefit of all ESOMAR members as a Council member.
Having served as Managing Director of two pioneering online research firms (Research Now and YouGov), I also represent the dynamic, technology-driven and entrepreneurial future of our industry. Our industry continues to face fundamental structural change, with mobile, social media and data analytics generating new innovation, as the shift to online becomes mature.
So, reflecting my and experience and passions, I intend to promote policies and activities in three key areas:
Create further opportunities to promote and facilitate international trade and learning. Internationalism is at the heart of ESOMAR, and we need to do more to bring the benefits of this to individual members in each country.
Expansion of the scope of Market Research to include all activities which inform business and institutional decision-making with customer and market information, embracing a range of disciplines including data science, business intelligence and consultancy and technologies from neuroscience through social media to data analytics.
Encourage youth, innovation and dynamism. The future of our industry is with young researchers and new companies. We must encourage, support and develop new talent and entrepreneurship.
I stand for a dynamic, diverse and digital future for market research, and for sharing best practice between countries and cultures. Please vote for me in the ESOMAR council elections!
---
To see other notes on the ESOMAR elections see here.