Shirley Eadie – Candidate for ESOMAR Council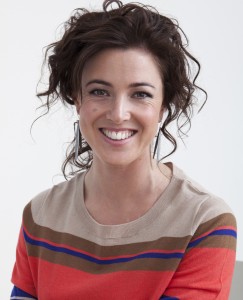 'A Love Letter to ESOMAR…from Africa'
Dear ESOMAR
Africa loves you. Research on the African continent is getting better and more affordable every year, and we'd like to learn more from the international research community and do our part to help drive and improve market research globally, sharing the uniquely creative research approaches we're taking here.
Yes, market research in Africa can be tough at times. Spotty infrastructure, limited PC penetration and limited internet access, are challenges we have to find solutions to every day. This is precisely why we're embracing technology in new and innovative ways. Our continent has embraced the mobile revolution. We use mobile phones to do just about everything we can think of. In mobile banking, we're leading the world by leapfrogging older technology. Mobile research is a leading global trend and Africa, which has to contend with both feature phones and smartphones, is forging forward with new and interesting solutions.
We've got a lot to offer ESOMAR. Africa represents the new, not the traditional. We've got a fresh perspective on research. Our roots are in finding solutions to difficult problems – doing more with less and still getting amazing results. We're creative. We're increasingly digital. And we can be a force for positive change in a fast-changing industry.
So thanks for nominating Shirley Eadie. We think she'd be a great fit, and an amazing ambassador for Africa, new technology and mobile research. With more than six million interviews under her company's belt, she has learnt a thing or two about how to conduct research in emerging markets.
If elected, she'll bring an African voice to the table – a voice that knows mobile research inside-out, and that understands the research challenges faced by emerging markets, in Africa and beyond. She'll help ESOMAR broaden its perspective and make a difference to research in the emerging world – and she'll help international research houses understand how to better understand the markets of the future. Most importantly, she'll work with ESOMAR to help keep it at the cutting edge.
So, what do you say? Want to go to the dance together? We've already found you the perfect partner…
Yours Truly, Africa
---
To see other notes on the ESOMAR elections see here.