Stop asking when mobile will be the next big thing, it happened a year or two ago!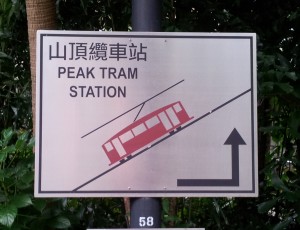 As I and others (see this great post by Reg Baker in 2011) have been pointing out, people have been saying mobile is the next big thing for over 15 years, even in the days when that meant SMS, or WAP, or writing 100s of apps for different types of phones. At conferences and client sessions I keep being asked "So, when will mobile be the big thing?"
The answer is that it is now a big thing, and it has been for probably 18 months or more. There are lots of interesting aspects to why mobile is so important, its role in mobile ethnography, its role in audience measurement, its use in location based services, and the gloss that is the quantified self.
But there are two massive areas that outweigh all others. The first is online and the second is CATI.
I have been talking to a wide range of survey providers as part of the book on mobile market research I am writing with Navin Williams and Sue York (due out in September) and there is a consensus that about 20% to 30% of online surveys are being taken (or attempted) by people using mobile devices – and the number is still climbing. If you are doing online research you are almost certainly doing mobile research – the question is whether you are doing it well?
The second big indicator is the way that CATI centres are having to change their calling patterns to recruit more mobile phone users. The US Pew Center (a body that still try to do research right) recently changed its ratio so that 60% of its calls will be with people on mobile phones in the US. The picture is even stronger in the developing markets, interviewer face-to-face is moving to mCAPI, CATI is dominated by mobile (because that is what people have), and companies like Jana and TNS are conducting masses of research on feature phones using SMS or USSD.
So, passive data, iBeacon triggering, app collecting, HTML5 friendly, tap and squeeze mobile research is very interesting, and growing, but mobile becoming the dominant element in CATI and perhaps one-third of all online by the end of this year means it has arrived and it is very big – very big.
So, at last, we can all, me included, stop asking when mobile is going to arrive and focus more on the best uses today, and the best options for tomorrow.
---
Oh, and if you want to start wondering about the next big thing after mobile, start wondering when messaging apps, like WhatsApp, SnapChat and especially WeChat become the dominant form of interpersonal communication (displacing SMS on the way).