What is the future of market research events, if we can't return to face-to-face?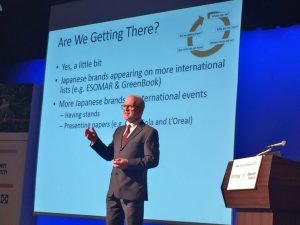 Posted by Ray Poynter, 28 May 2020
---
When I say market research events, I mean things like conferences, summits, and trade shows.
Over the last few years most insight and research industry events were held for two sets of (ideally) complementary goals:
To provide a service to the industry (e.g. a place to see presentations and new ideas, to meet new vendors, attend training sessions, and to socialise with other members of the profession).
To raise money for the organisation holding the event through some mixture of sponsorship and paying to attend.
For the trade bodies, such as MRS, Insights Association, and ESOMAR the events were also a way of interacting with and increasing the engagement of members.
COVID-19 has put an end to face-to-face events for the time being, and maybe for longer. So, organisations such as ESOMAR, MRS, Insights Association, GreenBook and Merlien are all experimenting with virtual alternatives.
In trying to think about the consequence of this change, it is important to realise that this experimentation is not just in our industry, as this article from The Drum makes clear.
Key Questions that I think need to be answered are:
What sort of virtual events do people want to attend?
How long can an online event be? I have attended 3, 4 and even 5 day in-person events, but I can't imagine doing that virtually at the moment.
How much of the day can a virtual event take? I might be happy to attend a face-to-face event that starts at 9am, breaks for a lunch/networking break in the middle of the day and finishes at 6pm – but I am not sure I will do that for an online event?
What will attendees be willing to pay to attend?
What will people paying to attend expect to get for their money?
What will people attending be willing to provide in terms of things like email address, company details, areas of interest?
What will sponsors be willing to pay for?
What will sponsors expect to get for their money (e.g. contact details of attendees, the ability to make presentations, one-on-one meeting opportunities)?
I would love to hear your thoughts about the answers to these questions?
Have you attended a good virtual event (it does not have to be an insights & research event)? If so, what was it and what made it good?