To lose one may be regarded as a misfortune, to lose two looks like carelessness!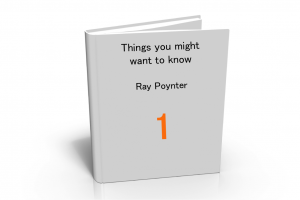 'To lose one may be regarded as a misfortune, to lose two looks like carelessness.' From time to time, you will hear this useful phrase. Here are some notes about what it means, where it comes from, and key facts about Oscar Wilde (the originator of the phrase).
Where does it come from?
The original quote comes from a play, 'The Importance of Being Earnest', written by Irish poet, author and playwright Oscar Wilde (1854 – 1900). The quote in the play is spoken by Lady Bracknell, "'To lose one parent, Mr Worthing, may be regarded as a misfortune; to lose both looks like carelessness."
What does it mean?
The statement implies there is something wrong with the person being spoken about. For example, 'To lose one CFO is unlucky, to lose two looks like a pattern.' The device shifts the focus away from the event (for example a CFO leaving) and moves it to the person being 'judged'.
The tone of the comment sounds humorous, but the intent is quite sharp. The speaker is saying there is probably something deficient with the person/company being spoken about. The term is similar to 'There is no smoke without fire.', but it sounds more witty, which allows the speaker to be blunter/ruder without appearing to be rude.
Oscar Wilde
Oscar Wilde is a key person to know about in order to appear 'well-rounded' in English-speaking circles. He was one of the greatest wits of the Victorian age (i.e. somebody who becomes famous for making witty comments) a leading poet, author and playwright – based in London.
His big-ticket items include The Importance of Being Earnest, The Picture of Dorian Gray, Lady Windermere's Fan, and The Ballad of Reading Gaol. (Note, gaol is pronounced jail, and means jail, and Reading is pronounced 'Redding' and city to the West of London, the location jail which broke his health – HT Janet Standen).
Wilde's life highlighted a tragedy of almost Greek proportions. Wilde was a key player in London society, attending functions, had a circle of important and widely reported friends, and very successful in terms of books and plays. He was in a relationship with Lord Alfred Douglas (the son of the Marquess of Queensbury – who, BTW, was the creator of the modern rules of boxing) at a time when homosexual acts were illegal. The Marquess publicly insulted Wilde, Wilde sued the Marquess for libel, lost his case and as a consequence was convicted of homosexual acts and served two years in Reading prison. Prison broke his health and the scandal ruined him, Wilde died in Exile in France in 1900, aged just 46.
Well known (and widely used) quotes from Wilde include:
I can resist everything except temptation.
The truth is rarely pure and never simple.
We are all in the gutter, but some of us are looking at the stars.
I have the simplest tastes. I am always satisfied with the best.
Life imitates art far more than art imitates life.
Lady Bracknell
Lady Bracknell is perhaps the most memorable character from Wilde's play 'The Importance of Being Earnest' – despite not being the focus of the story. Lady Bracknell is ignorant and often absurd, but is powerful, because of the British class system. When Jack (the main character in the play) is being interviewed by Lady Bracknell (in the context of being a suitor for her daughter), he explains that he has lost both of his parents, which is when Lady Bracknell makes the cutting remark 'To lose one parent, Mr. Worthing, may be regarded as a misfortune; to lose both looks like carelessness'. Jack goes on to explain he was found in a handbag in the cloakroom of Victoria Station (in London). At this point, when Jack says 'handbag', Lady Bracknell says 'In a handbag?'. Over the years, the way 'handbag' is pronounced has become in meme in its own right, loud, in a rising tone, with an equal substantial mix of surprise, shock, and scorn. If you are in a social situation and you hear somebody roar 'A handbag' in strangled tones, they are likely to be perpetuating this meme.
---
You feedback is requested. I am tempted to create a collection of these nuggets of 'Things you might want to know'. Did you find this: Interesting? Useful? Flawed? Do you want to suggest additions, deletions, corrections, or edits?