University of Winchester offers a Masters in Insight Management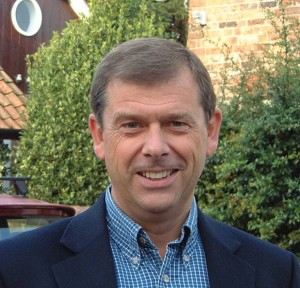 On July 16 Steve Wills will be giving a NewMR lecture on Insight Management and various initiatives to make it a recognised professions – click here to access the slides and recording.
One of those initiatives is the creation of a MSc Insight Management degree by the University of Winchester, in the UK (to the South-West of London). Below you can read more about the course.
MSc Insight Management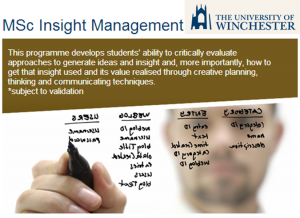 The University of Winchester's MSc Insight Management is designed for working managers, delivered on a part-time weekend basis. It will appeal to managers from diverse business support organisations such as market research, data analytics and competitor and market intelligence. The degree will give students an understanding of the Insight Management function and equips them with key skills in insight generation and delivery for business decision-making.
The degree develops students' ability to critically evaluate the information needs of an organisation and the potential value it can generate. It explores ways in which organisations make sense of the information they generate, examining consumer decision and business decision processes. It examines the barriers to getting that information used when decision makers are swamped in diverse and often conflicting data and reviews approaches to generating insight through creative thinking techniques, within both divergent and convergent processes.
Being able to convey and articulate the meaning of insight at all levels from the Board through to those working at the sharp end of organisations forms a major part the degree.
You can find out more about the course from the Winchester University website.
Winchester Business School is a signatory to United Nations Principles of Responsible Management Education and the programme has been designed to fit within this framework.
---