Why is market research important? Here are five reasons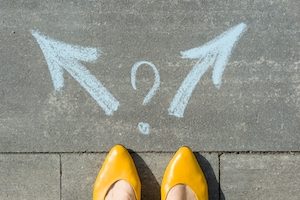 Published by Ray Poynter, 4 March 2022
---
There is an alpha-male myth that companies do not need market research, suggesting that people should trust their gut. The truth is that nearly everybody who trusts their gut goes bust. Most of those who do not go bust are, in reality, using market research. For example, Steve Jobs was famous for saying that Apple did not use market research, but in the Samsung/Apple copyright court cases Apple had to come clean and reveal the enormous amount of market research they conducted.
Why is marketing research so important? There are at least five key reasons
It puts the customer at the centre of the business. Whenever you are listening to customers, when you watch what customers are doing, when you co-create with customers – you are conducting customer research. You can't put the customer at the centre of your business without committing to market research.
It shows where the best options are. Remember, about 90% of new products fail, there are more ideas than good opportunities. If you want to beat the market, you need to know what is more likely to succeed. For example, back in 2012 Lego identified that it was underdelivering to girls, it launched a new range of products that led to strong growth in its user base.
It shows you where the pitfalls are. As well as identifying opportunities, research helps identify potential pitfalls and traps. A good example of this was the iPhone 6 which turned out to be unsuitable for many left-handed people, something which usability testing with a good range of customers could have spotted.
It allows you to steer the business. If you want to run a successful multi-country, diversified company, you need numbers that show you what is happening by product, by channel, by region, and by customer type. Examples are things like brand trackers and customer experience programmes.
It is at the heart of the agile, lean business model, which has at its heart 'Build, Measure, Learn', as articulated by Eric Ries in The Lean Startup. The most important part of Measure and Learn is what we call market research.
What other reasons for market research being important would you add to this list?