My Take on Social Media – Tara Lyons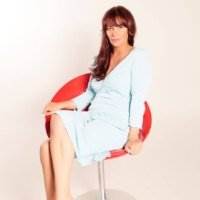 Guest post from Tara Lyons, Managing Director,Indiefield, UK.
Click here to see a list of the other posts in this series. If you would like to contribute a post to this series contact admin@newmr.com.
---
Social Media At Indiefield
The Market Research Industry faces two challenges with Social Media; marketing ourselves and conducting Market Research. For now, I would just like to reflect on the marketing issues and leave our thoughts on using Social Media for Market Research for another post.
Background
Indiefield is a small B2B Market Research Fieldwork company. It is fair to say that we have, to date, adopted more of a "wait and see" strategy.
In many ways, we have been reminded of the situation some 15 years ago, when we were swamped with website "gurus" telling us that every company had to have a website with very little concrete evidence about what actually worked and how you could measure any sort of ROI.
There are many surveys that would seem to back this up:
A CMO Survey showed that 49% of Chief Marketing Officers are not able to measure the impact of social media on their businesses. Not surprising, given the lack of agreement about even what metrics businesses should be measuring!
Meanwhile a Gallup Poll claimed that 62% of Americans said that Social Media had "no influence at all" on their purchasing decisions.
It seems to us that the case for Social Media driving B2B sales is a long way from proven.
On the other hand, 15 years ago we still went ahead and launched a website. The fear of missing out is a strong one, after all! And Indiefield now have a small Social Media presence across the usual suspects. See more by clicking here!
A Social Media Marketing Strategy
Despite the above, we feel that some consensus has been building about some of things that Social Media can do in the B2B marketplace. We have recently appointed a Social Media Manager and have been testing various products and tools like HootSuite etc as well as a few bespoke ones of our own (our current favourite is Sprout Social btw).
As a company we (obviously) feel that well designed and executed face-to-face market research will continue to play an important role for the foreseeable future. In fact, we feel that, with the advent of big data and Social Media Market Research it will become even more important (as, for example, discussed in these NewMR articles: here and here).
So how do we communicate our important mission and demonstrate thought leadership in our areas of expertise? This is where we believe Social Media can help to engage with customers and potential customers by providing access to interesting and useful content that is easy to share.
How do we go about doing this? Our plan for the end of 2014 is as follows:
Integrate blogging software into our company website.
Transfer responsibility for company wesbite from IT to Marketing Team.
Develop our Content Strategy around our Buyer Personas.
Integrate our CRM systems, Social Media tools and website content.
I look forward to reporting back to you on the learnings that we have!
---